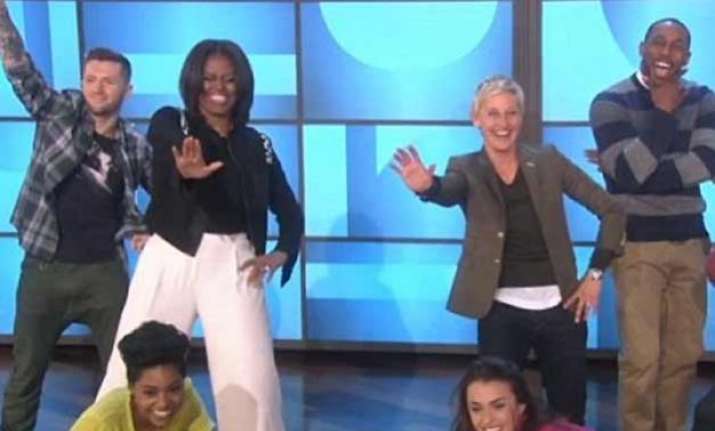 Not everyday you catch Michelle Obama showing off her dancing prowess.
It wasn't just another other celebrity guest shaking a leg on Ellen DeGeneres ' show, but the First Lady of The United States of America!
Yup you read that right, Michelle Obama who recently appeared on famous talk show 'The Ellen DeGeneres Show' had the audience and the worldwide viewers on the edge of their seats when she accepted Ellen's offer to shake a leg on 'Uptown Funk'.
51-year-old mother of two, Michelle was there to mark the fifth anniversary of Let's Move! Campaign, that aims to encourage people to get out and do some exercise for healthy living.
Once the ladies were out on floor, the track 'Uptown Funk by Mark Robinson and Bruno Mars' couldn't hold them from showing off some of the classic moves.
Main pic source: EllenTube
Watch video here: