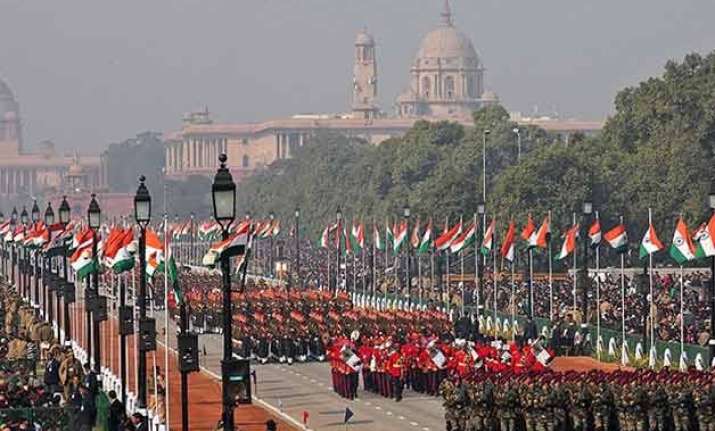 The first Republic Day was celebrated on January 26, 1950. It was approx two and half years after we got independence on August 15 in 1947. 
Huge crowd gathered at Rajpath to watch the first Parade of Independent India. 
Though India became a free nation on August 15, 1947, it declared itself a Sovereign, Democratic and Republic state with the adoption of the Constitution on January 26, 1950.
On this day a salute of 21 guns and the unfurling of the Indian National flag by the first president of India Dr. Rajendra Prasad heralded the historic birth of the Indian republic. Thereafter, January 26 was decreed a national holiday and was recognised as the Republic Day of India.
The first guest for the parade at Rajpath was the Governor General Malik Ghulam Muhammad of Pakistan.
Since then India hosts the leader of a foreign country as chief guest for the parade every year.
This year French President Francois Hollande will grace the republic day event with his presence. 
After the marching parade on 26 January, there will be a three-day fair ending with the much awaited Beating Retreat on 29 January which marks the end of the R-Day festivities.
Watch Video: