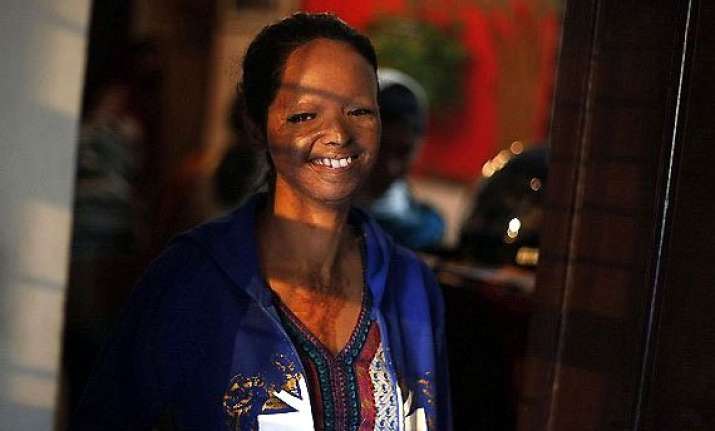 A child if born has the right to live, being fed, taken care of, get educated and be protected, but does that really happen.... in India?
Yesterday, the national capital witnessed a goring incident, where acid was hurled at a 30-year-old woman doctor by two motorcycle-borne assailants.
The proud survivor Amrita Kaur, employed with an Employees State Insurance (ESI) hospital, was attacked around 9.30 a.m. in west Delhi's Rajouri Garden area.
Unidentified attackers threw acid on her only as quick tool to snatch away her bag before speeding away.
Amrita was rushed to AIIMS, where she was treated for 45 percent burn injuries on the right side of her face and head, but was reported to be out of danger.
But this is devastating for the girl who was prepping to step up into her marital life in next four months.  
Let me ask you the above question again (in the beginning)....with a li'l twist: "What if she is born a girl?"
Being given the right to live, is in itself the blessing to their core existence! Sometimes, these girls are devoid of their right, much before they could even be passed on to 2nd trimester within their mother's womb!
A salute and bow to those parents who defying all odds, get the courage to bring their girl child into this world.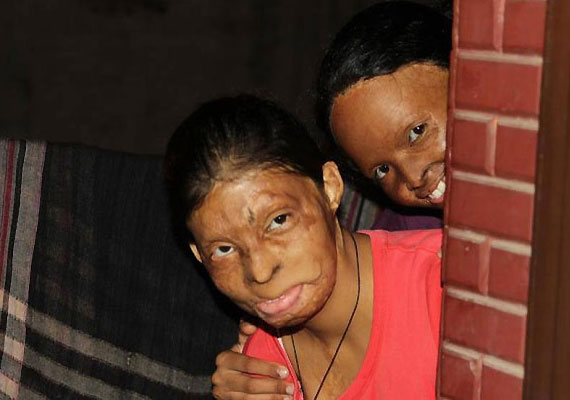 Protecting her against all the evil residing within society only to be letting her lying on a hospital bed, either brutally assaulted, or with acid thrown over all her dreams & hopes one day!
Why are women subjected to such gruesome atrocities…either female feticide, being raped at either a tender age of 6 months or 60 years, sexually assaulted by friends or walking strangers, or facing abuse on the hands of their darling B****y husbands?
Many may not agree to this fact, but survivors are always looked down as victims and are subjected to being marginalized in society owing to their physical deformities and accompanying disabilities.
But only few have the courage to surface their agony and report such attacks, many of these acid assault victims often fail to report to the police citing their lack of trust in force and government.
Sometimes even fear of male brutality too clogs their mind.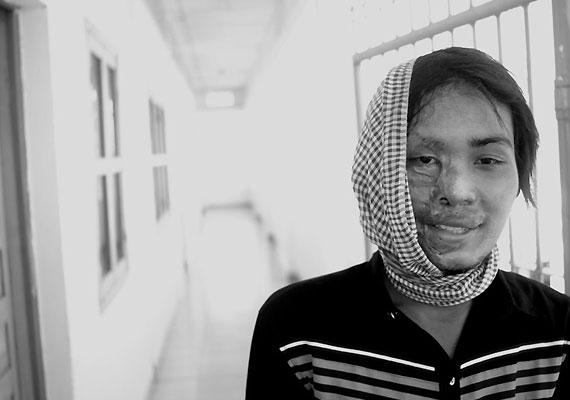 Photo: Creative Commons
Bigger question is why these women often fail to get basic first-aid? In most cases, victim's and local residents lack of knowledge to treat burns, and delayed aid comes as the first failure.
In addition to it inadequate medical capabilities, also fail to come to their rescue, Indian government must take initiative to first make people of basic first aid at the time of such incident:
1. Whosoever sees the victim must help in rinsing thoroughly and completely the areas with water to neutralize the acid.
2. In case of availability, milk must be continuously poured on their burned area until the vapors of acid start residing.
Earlier, parents aborted their female child only to avoid worrying for her dowry, but in today's time we guess they must think again to change their excuse; not letting their daughters come into this world, to get raped, being assaulted (at schools, tuitions, college, workplace), thrown acid, domestic violence and other such atrocities 'which are yet to be exposed'!
The first question that has been bothering us all is – "How did these two cowards got their hands on the acid, when its sale has been strictly banned by the Supreme Court?
By going against the guidelines, have we somewhere contributed to this horrific incident?
We feel sorry for a nation as giant as India, which has been proving its mettle globally, still homes these social evils that are clutching it down the dark abyss.