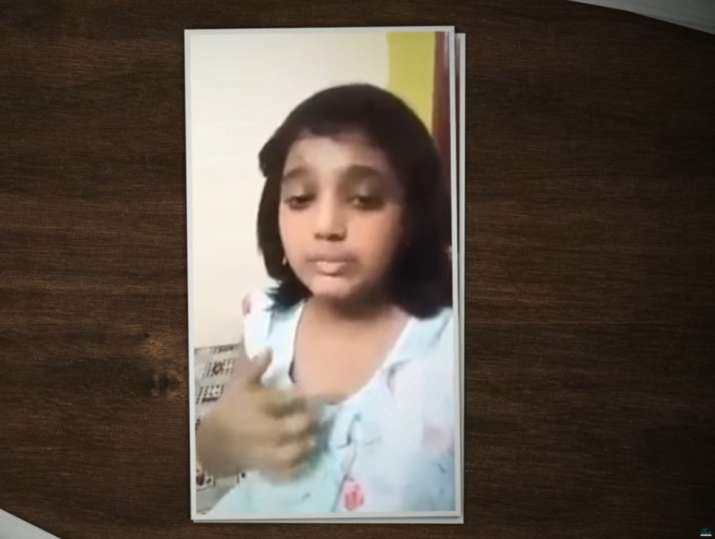 A 13-year-old girl from Vijaywada in Andhra Pradesh, Sai Sri succumbed to her bone marrow cancer. Few days after her death, a video surfaced on internet which shows the little girl begging her dad for her life. She can be seen begging financial aid from her father for her medical treatment. 
She sobs, "Please save me, daddy. Doctors say I won't survive for long if I don't get treatment. You say you don't have money, but we have a house here. Please sell it and pay for my treatment. Please do something and save me."
Just like any other kid of her age, she wanted to go to school, seek knowledge and play with her friends. She wanted to live, as there's too little she has seen in her 13 years of life. 
"I want to go to school like all other children and play with my friends. If I get treatment on time, I can go to school again. I feel pain in my limbs. There is no money with mummy. If you think that she will take your money, then you take me to the hospital, and get me treated,"
The poor girl's mother Suma Sri recorded the video on her mobile phone and sent to her husband through WhatsApp. The father, however, didn't respond. After seeing the message, Sri's father threw her and her mother out of her house. He also sent goons with his political influence to settle the issue. 
Even the police refused to file any complaint against the apathetic father. Taking note of the situation, that the father didn't spend the money even though he could afford it, the SHRC ordered the city Commissioner of Police to submit a detailed report on the incident. With the video having gone viral across the nation now, outrage is spreading over the father's shocking insensitivity and apathy towards his own