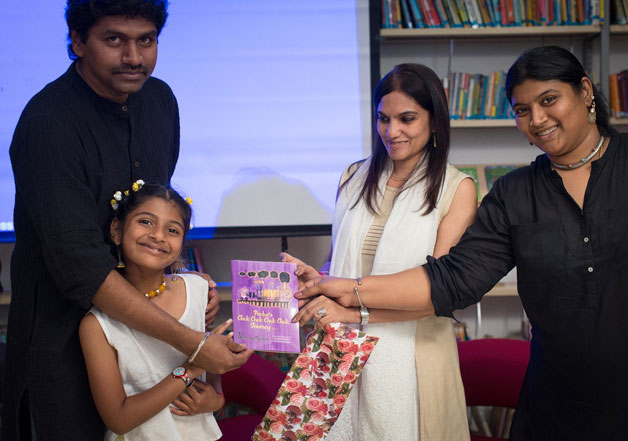 New Delhi: Sometimes we come across stories which change our perspective towards life and tell us that nothing is impossible. A seven year old girl from Chennai is setting the right example. Thanks to an entirely new concept,  Educreation Publishing has enabled Akshaya Sundar to write and publish her first book. Not only this, the book will now be available worldwide in more than 100 countries and 39,000 locations.
To give more opportunity to writers, Educreation Publishing , a leader in self publishing books in India, has created a platform 'www.educreation.in' that can be used by any emerging authors to self publish their books in a professional way.
With the help of this publishing service, authors can find a niche to have a complete control over their content with all professional supports and services of traditional publishing.
Using this helpful platform Akshaya Sundar, who now has added 'author' to her name, released her first book with the help of her parents and family members. Mr. S. Sundar Rajan and Archana Sundar have also played an important role in realising it.
Akshaya Sundar is a 7-year-old girl, studying at a prestigious school in Chennai, Tamil Nadu. Besides writing, she also takes part in various art forms and sports. She is being guided by Ms. Uma, who always encourages her on her literary skills.
Pacha's Chuk Chuk Chuk Chuk Journey, her first book at an early age of 7, is a pictorial book depicting a fictional story about her grandfather. With number of pictures and artworks, the book illustrates the journey of her grandfather from childhood to becoming a station master and, thereafter, how he starts a family after his marriage.