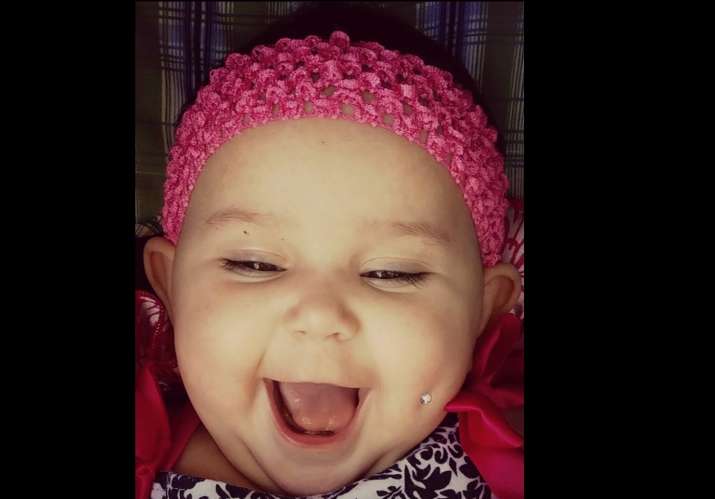 Enedina Vance, a mother of six kids from Ohio posted a picture of her six-month-old daughter on Facebook which sparked an outrage among netizens. She pierced the left cheek of her baby on her dimple with a diamond and posted a picture with it. Actually, the picture was fake which she designed using a photo editing app. All she wanted to do was to make a point against mutilation of children's bodies. The outrage was so severe that she started getting death threats on social media. 
The picture was shared more than 14,000 times on Facebook and the attention increased with increasing number of abusive comments on the post. Some even threatened to call a police or child protection services. However, the woman posted the fake picture  to raise awareness of any kind of mutilation that we do on children in the name of ritual or religion. 
Mutilation includes activities like piercings, circumcisions, and anything which we do against their will. She calls it the violation of human rights. Vance wanted to draw attention of people towards the issue, so she used the medium of a fake photo.
She wrote: 
So I got the baby girl's dimple pierced!! 

It looks so cute, right?!! I just know she's gonna love it!! She'll thank me when she's older lol If she decides she doesn't like it, she can just take it out, no big deal 
I'm the parent, she is MY CHILD, I will do whatever I want!! I make all of her decisions until she's 18, I made her, I own her!! I don't need anyone's permission, I think it's better, cuter, & I prefer her to have her dimple pierced. Its NOT abuse!! If it was, it would be illegal, but it's not. People pierce their babies everyday, this is no different 
MY BABY, MY CHOICE!! PARENT'S CHOICE, PARENT'S RIGHTS!! Don't judge my parenting, we all raise our kids differently, it's none of your business anyway!!
Her post was although a satirical comment on people who practice child mutilation, but some users on Facebook took it way too seriously. Some violent users suggested that Vance should be beaten to death. 
Also Read: 
Viral Story: This 7-year-old boy in China has better 8-pack abs than most of the men! Check pictures
For more related stories, visit the Buzz section