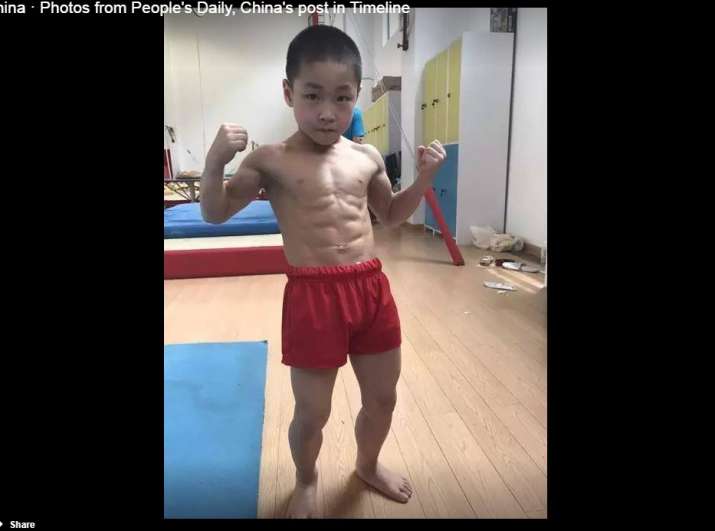 Men toil hard in the gym to get that perfect chiselled body with 8-pack abs. But what if we say it is just a child's play? Yes, it actually is. This popular adage has been brought to life by this 7-year-old Chinese boy who flaunts his enviable 8-pack abs in the pictures. The young boy is breaking the internet after his pictures showing off his ripped body became viral on social media. Chen Yi is a resident of Hangzhou in Zhejian province in East China. He was photographed during a gymnastic game on July 2 while he was changing after competition. 
According to Daily Mail, the 7-year-old has already won seven medals, including six golds and one silver in all of the events at the 19th Hangzhou City Sports Games. This was the first time when he was participating in a formal competition. He has been following gymnastics ever since he was a five-year-old kid. He spends most of his time training, which helped him built strong abdominal muscles, good physique, flexibility and good motor coordination. 
Also Read: Internet is going crazy over this attractive doctor looking for a room! Check his pictures.
When Chen was born, he weighed a little more than 4 kilograms at the time of birth. He started walking when he was just 11 months old. He could hold the milk bottle with one hand and pull his own body up on a horizontal bar with one hand, at just an age of 2! 
In one go, this tiny tot can eat a dozen of dumplings! Can you beat this? 
For more related stories, visit the Buzz section