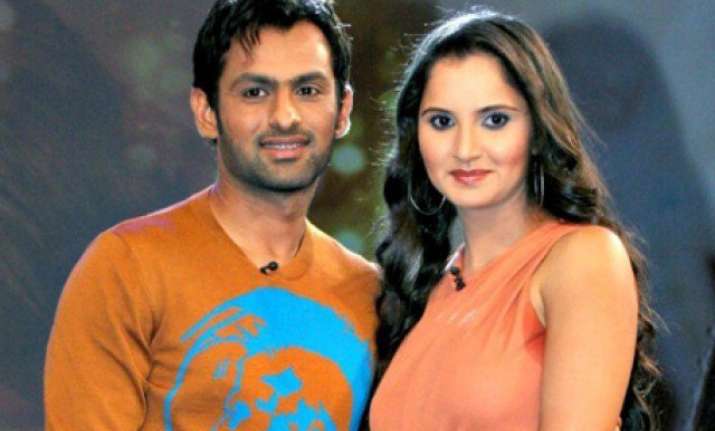 New Delhi: Love stories continue to be the favourite of masses. From a clichéd Bollywood romance to a passionate real-life love affair, whenever there comes a love story with a big heart, people find an instant connect with it.
One such love story, which is said to have set an example of sorts, is of the Indian Tennis ace Sania Mirza and the Pakistani Cricket star Shoaib Malik.
When the two neighbouring cum rival nations were busy in proving their superiority over each other, there came an announcement of the cross-border romance between the two renowned sports personalities, taking everyone by surprise.
Though many people raised objections and tried to stop their love from blossoming but the duo was so madly in love that nothing ever mattered to them. They went ahead with their decision and got married on April 12, 2010 . It is their understanding and mutual respect for each-other that has helped them evolve as a happily married couple.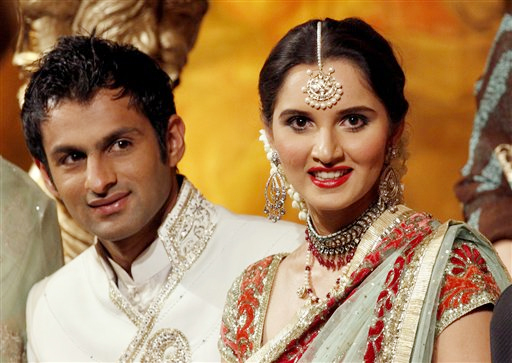 Tracing their love story from its initial days, the two were off to an unusual start. While most of the romances begin with love at first sight, Mirza-Malik's story didn't garnered heat in the first two meetings.
They first met in Australia in January 2004 where Sania had just crashed out of the Australian Open and Pakistan had suffered yet another embarrassing defeat at the hands of Ricky Ponting's men.
They came face to face for the second time the very next day when Shoaib along with the former Pakistani fast bowler Waqar Younis went to see her match.
Not a trip to remember professionally, personally it was to be a life-changing one at least for Sania, who broke off her engagement with childhood friend Sohrab Mirza at the end of that month, citing incompatibility.
The break up was stunning because their lavish engagement just six months earlier was still fresh in everyone's mind.
Neither Sania nor her family gave the exact reasons for the split, but speculation suggested that the then 23-year-old Hyderabadi's meeting with Shoaib may have contributed to the break up.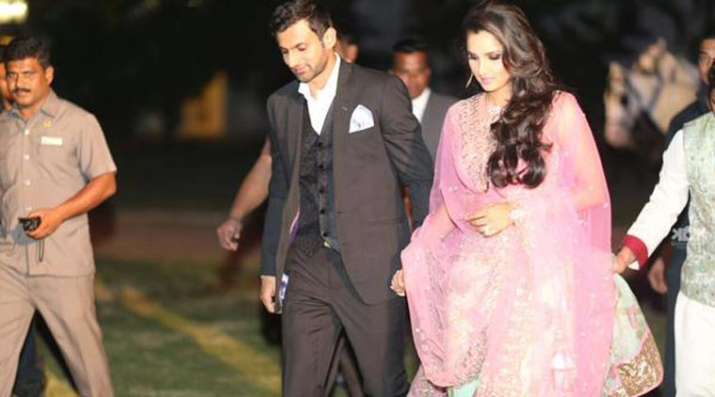 Shoaib too had been luckless in love before meeting Sania and that incidentally also had a Hyderabad connection.
The all-rounder was accused of marrying and dumping Ayesha Siddiqui but Shoaib denied that, insisting that he was merely engaged to the said girl.
Ironically, the two got married at a time when India-Pakistan diplomatic ties have frozen following the 2008 Mumbai terror attacks.
"I fully understand what it takes to be an international sports person and I will support Sania in her career as long as she wishes to play. Representing India at the 2012 Olympics is very important for her and I will be the proudest husband if she can win a medal for her country," Shoaib had said.
"My wedding is inshallah going to be the biggest day of my life. I have been in the constant glare for too long and would appreciate the privacy at this very personal moment in my life," Sania was quoted saying.