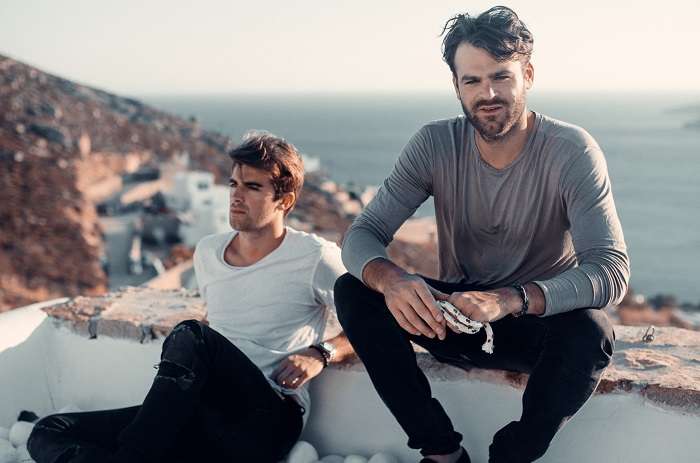 Music lovers of India can't get more excited, as Chainsmokers will be here anytime. EDM duo Andrew Taggart and Alex Pall, stage named as The Chainsmokers will be performing today in Mumbai as a part of Road to Ultra Music Festival, in association with Percept Live. The duo has performed in India back in 2014 and they more than just happy to be back in the country. Actually, they are fond of Indian food and since they don't get many chances to come to India, they are looking forward to their special visit.
They said, "We love the food... But we don't get a lot of chances to come to India and it's a very special place to visit so we are so excited to see our fans out there again!"
The festival will include other EDM acts like Slushii, Rezz, Getter, Sam Feldt, Mykris, amongst others.  They also expressed their respect and admiration for Indian music. ""We think it's fascinating. There are a few countries in this world that have this self contained music business, Brazil is another... it says a lot about the countries pride in their heritage and music and we respect that a lot! As for working with some, we are super open minded and would love to! We need someone to teach us!," they said
The Chainsmokers have collaborated with Halsey and Coldplay among many other artistes. But sad for Indian audience, they won't be collaborating with any Bollywood celebrity. 
"Haha! We can't say anything about that but wouldn't it be cool?" they said.
We all love The Chainsmokers' songs, right? But do you know what The Chainsmokers love? Well, they love to listen to Sza, Twenty One Pilots, Travis Scott, Linkin Park. When they were asked about their favourite in Bollywood, they said, "We don't mean to sound ignorant but we need someone to break it down for us. May be when we visit, you can make some suggestions!"
The Chainsmokers are not the only ones who are fond of Indian food. There is a bandwagon of International celebrities who have declared their love for Indian food, so far. The Chainsmokers talked about their love for Indian cuisine. They said, "We can't wait to have some butter chicken and naan. The people [in India] are so welcoming and warm and, boy, do they know how to party!" You ain't see nothing yet, guys!"
Meanwhile, enjoy The Chainsmokers' biggest hit 'Closer' ft. Halsey