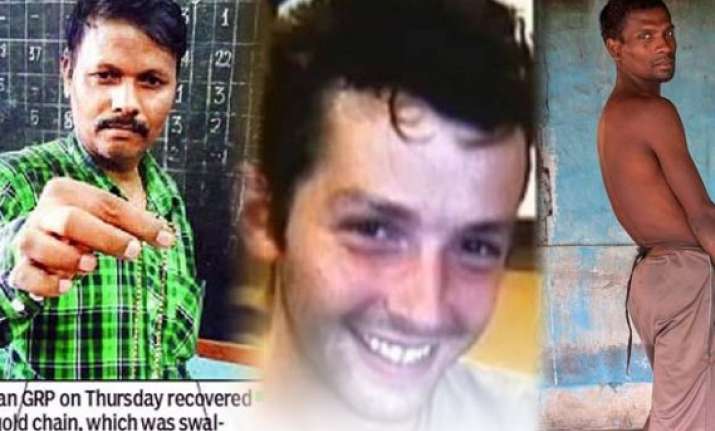 2014 had its share of ups and downs, but it also had no shortage of bizarre news stories in its kitty!
We have collected some weird news stories from India and around the world, which might interest you.
Feel free to rate them from hilarious to stupid to cringe worthy....
 
 1) Man with a tail hailed as God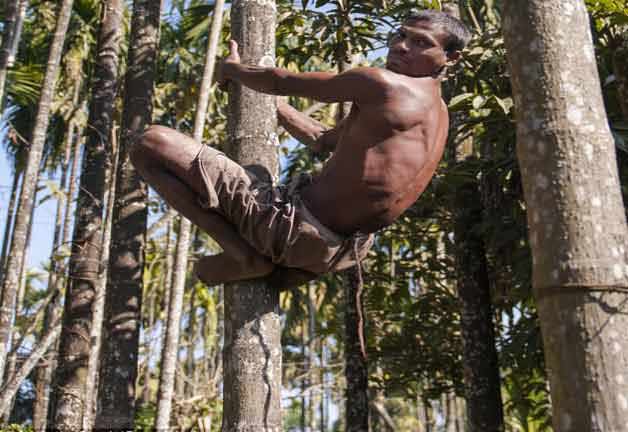 Chandra Oram, a tea estate worker, from Jalpaiguri, West Bengal has a 37 cm tail.
And he is worshipped by 100 of followers as they believe him to be the reincarnation of Hindu God Hanuman.
 
2) Police fed 96 bananas to a thief to recover a gold chain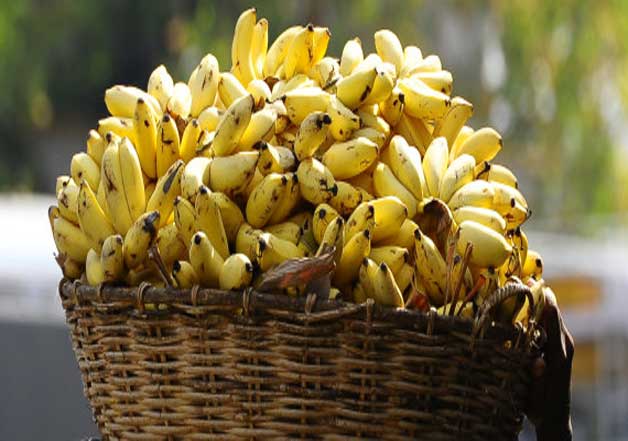 Damu Gupta snatched the chain of a lady doctor only to get caught by the authorities.
Fearing brutal consequences of the police enquiry, he swallowed the chain in frenzy. Next, they (police) took him in custody and conducted X-ray, but nothing was found; it was only after ultrasound, chain was located in his abdomen.
Police fed him 8 dozen bananas and recovered it next day in his fiber laden feces.
 
3) Meet the world's fastest nose typist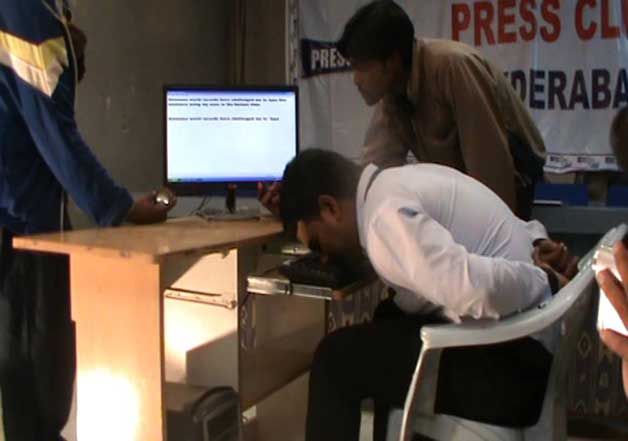 Mohamma Khursheed Hussain from Hyderabad has two world records to his credit; one is of 'fastest time to type the alphabet', while 2nd is of 'fastest time to type using nose'.
In 2014 he typed a sentence using his nose, which consisted of 103 characters in 47 seconds breaking the earlier record of 93 seconds.
4) Women and her children kept husband's corpse for 6 months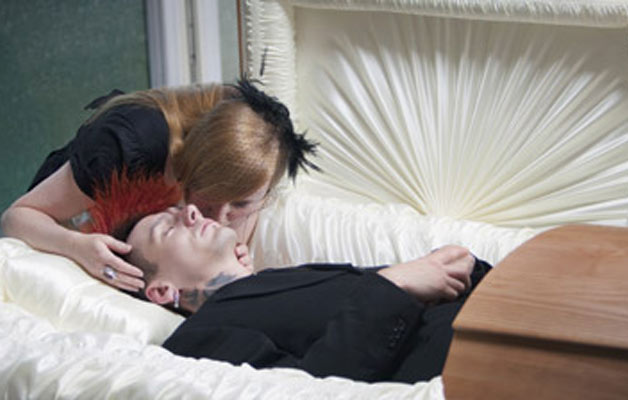 Praying for her beloved husband's resurrection, an Australian Woman kept her his dead body at her home for close to 6 months.
Local police was informed of stinking smell coming from her house by her neighbors, and after thorough scouting of her place, authorities found his dead body kept intact.
5) Man kills himself for having ugly girlfriend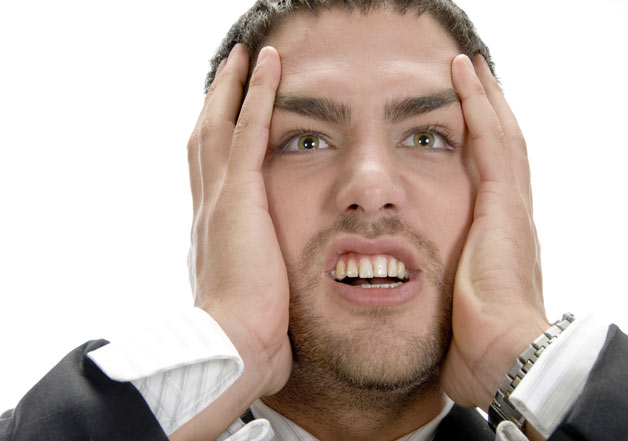 In Philippines a man jumped himself to death after realizing that his online girl friend is not so attractive in real life.
Before jumping to his death, he wrote: "I thought you are really pretty, but I was just so stupid because I believe that you're really that beautiful in those pictures, but those were only filtered and edited." (translated).
 
6) Painter who paints with his tongue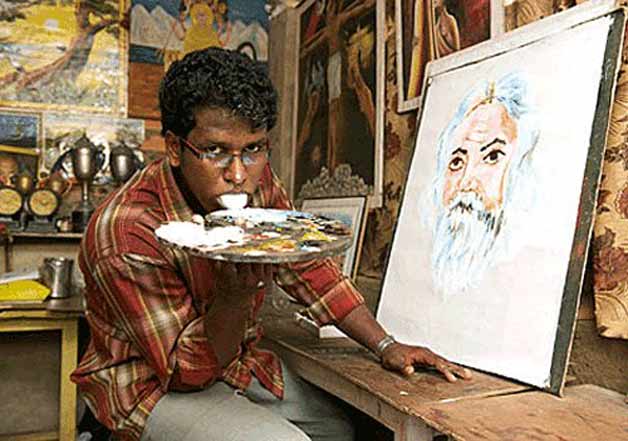 Artists have been known for their eccentricity, and keeping the tradition intact, Anil K. from Kerala paints with his tongue. 
He uses his tongue as a brush to create masterpieces, and has over 1000 painting in his collection.
7) Indian man walks backwards for world peace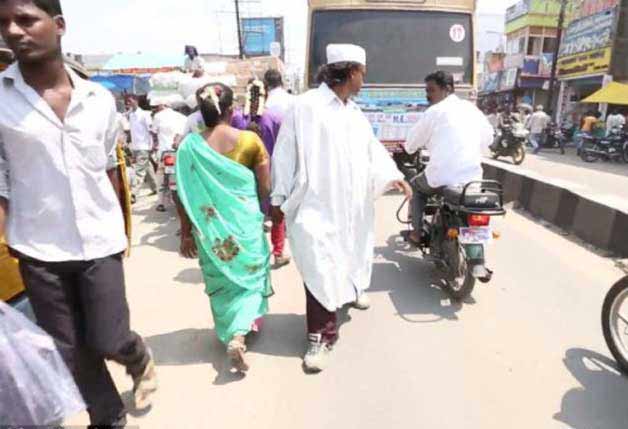 Mani Manithan hailing from the state of Tamil Nadu started his peace walk in 1989, but what turned him into an overnight star was his unique walking style.
The man has been walking backwards for past 25 years! He got used to back-walking so much, that now he has completely forgotten proper way to walk forward.
8) Man high on LSD thought himself as Jack Bauer of 24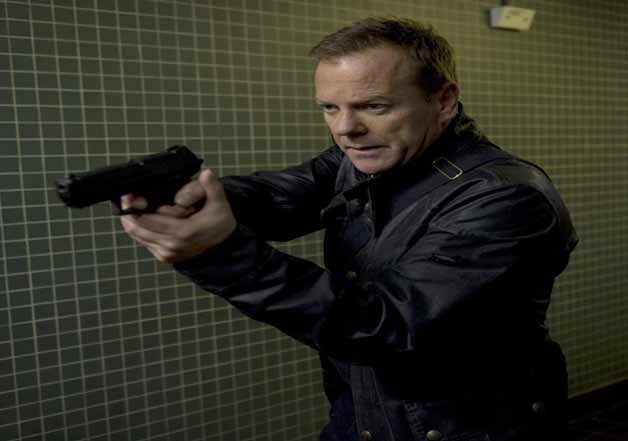 A Seattle man high on LSD thought himself as Jack Bauer and broke into his neighbor's house; removing their credit card from wallet and stuffing it in his chocolate muffin.
9) Fish removed from bum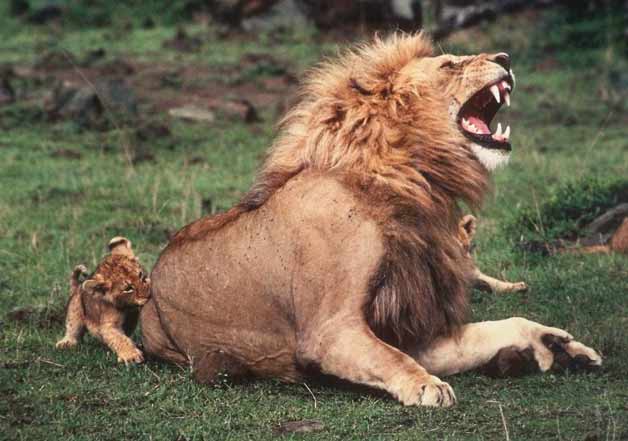 A Brazilian man who tried stuffing fish in his anus just out of some sexual fantasy,realized the true meaning of pain in the ass.
Only after the surgery the fish's body was removed ....phewww!

10) Sex with teddy bear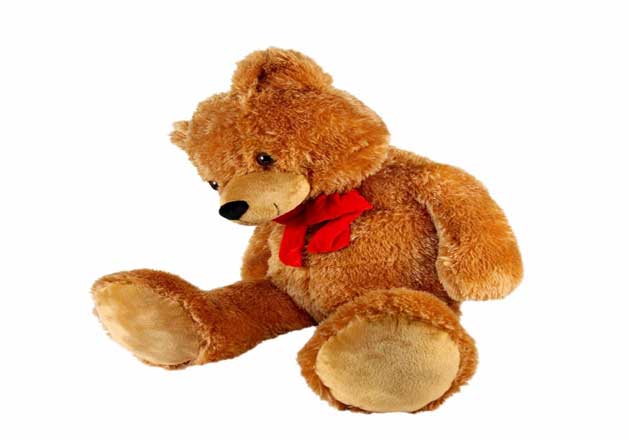 A British burglar was caught late night sex with a teddy bear. He was identified only after his DNA sample was recovered through his semen, which was found inside the hole he had cut in the toy.