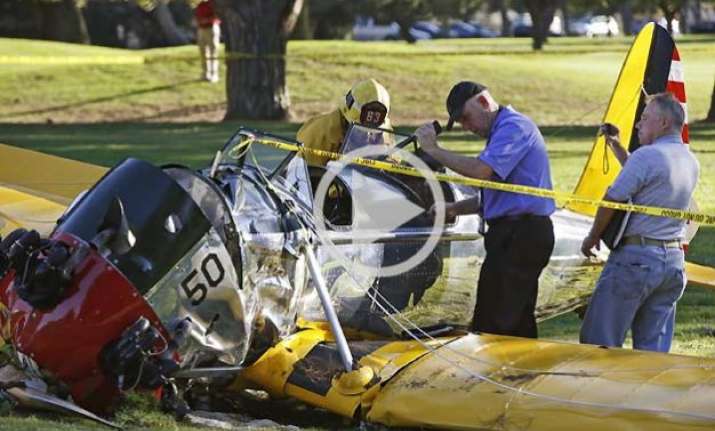 New Delhi: As the news of Indiana Jones star Harrison Ford crashing his ride down a golf course went around, fans started thronging Internet to watch if anyone got the scene captured!
It was not a movie scene shoot, but seemed like nothing less: 'hero crash lands his planes and walks out safe'!
On Thursday, a small vintage plane driven around by Hollywood star Harrison Ford crashed on a golf course outside LA. Ford suffered multiple gashes on his head and was left bleeding after the crash, when his 2-seater vintage planes' engine failed.
The striking yellow-silver plane took off from Santa Monica Airport, but its journey ended in a rather weird way ever imagined!
To watch video here, click below image: