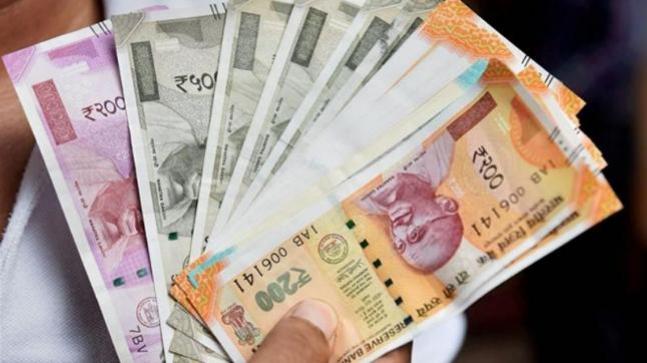 In early trade, on Tuesday, amid increased demand of the American currencies from importers and sustained foreign fund outflows, the rupee weakened by 16 paise to 73.61 against the US dollar. 
The US dollar's strength against some currencies overseas and a lower opening in the domestic equity markets also put pressure on the rupee, said traders.
After opening lower at 73.58, at the interbank foreign exchange, the rupee weakened further to quote at 73.61 against the dollar registering a fall of 16 paise over its previous close.
On Monday, against the US dollar, the rupee ended almost flat at 73.45.
The dollar's weakness against some currencies overseas and easing crude oil prices, however, restricted the rupee fall, forex traders said.
Globally, Brent crude, the international benchmark, was trading 0.36 per cent down at USD 77.06 per barrel.
On a net basis, foreign investors pulled out Rs 2,230.79 crore from equity markets Monday, as per provisional data.
In the opening trade, meanwhile, the benchmark BSE Sensex plunged 135.93 points, to 33,931.47.
(With PTI inputs)