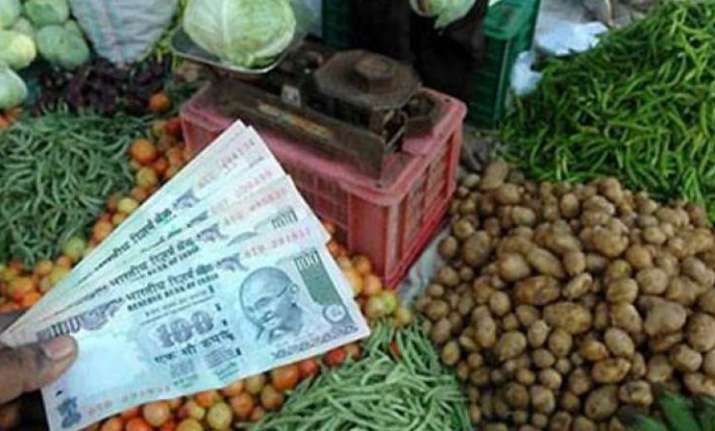 Fall in prices of kitchen items, including fruits and vegetables led to cooling down of retail inflation to a 10-month low of 3.69 per cent in August 2018, according to the official data.
In July, the inflation based on Consumer Price Index (CPI) stood at 4.17 per cent while in August 2017, it was 3.28 per cent.
In October 2017, CPI inflation was at 3.58 per cent and it has remained above RBI's targeted rate of 4 per cent since then.
The Reserve Bank of India (RBI) will be factoring in inflation data while deciding the interest rate at its next bi-monthly monetary policy meeting on October 5.
The central bank has been mandated to keep retail inflation at 4 per cent level (with a margin of 2 per cent on either side).
The lower retail inflation print comes amid a spike in petrol and diesel prices that have been on the rise since August 16. Also, the rupee has weakened in the recent weeks, making imports costlier.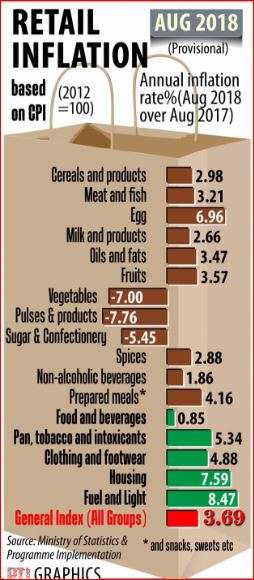 The Central Statistics Office (CSO) data showed that inflation in the food basket fell significantly to 0.29 per cent in August 2018 as against 1.37 per cent in the previous month.
Vegetable prices declined by 7 per cent in the month under review. The rate of price rise in fruits stood at 3.57 per cent, compared to around 7 per cent in July.
However, there was a moderate increase in inflation in the fuel and light segment. It rose to 8.47 per cent in August compared to about 8 per cent in July.
Diesel accounts for 40 per cent of India's fuel basket and is consumed mainly by the transport sector.
Price data are collected from selected towns by the Field Operations Division of the National Sample Survey Office (NSSO) and from selected villages by the Department of Posts. Price data are received through web portals, maintained by the National Informatics Centre.
(With PTI inputs)