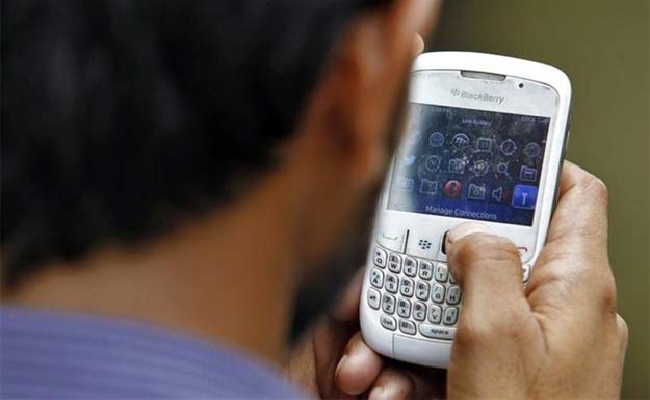 In its bid to ease the process of linking mobile numbers with the 12-digit Aadhaar for subscribers, the Unique Identification Authority of India (UIDAI) has announced the introduction of one time password-based linkage starting December 1.
"No need to give finger prints to local SIM card retailer for your mobile phone verification. From December 1, 2017, you can do it from comfort of your home through OTP received on mobile number registered with Aadhaar," UIDAI, the issuer of the 12-digit personal identification number or Aadhaar number, said on Twitter on Friday.
The measure would mean that telecom subscribers will no longer need to visit the outlets of their service providers to link their mobile numbers with Aadhaar. Instead, the government has introduced three new methods that will enable subscribers to verify or re-verify their mobile number with Aadhaar from anywhere in the country, irrespective of the service area that their connection belongs to.
While OTP-based verification is one of them, app-based and IVRS facility are the other two methods.
For senior citizens telecom operators have been directed to offer verification facility to subscribers at their doorsteps for the convenience of those with disability, illness or old age. They are further directed to build an online mechanism - which can be through the website or any other means - to request such service.
On a related note, the Centre has told the Supreme Court that all mobile phone subscribers have to mandatorily link their numbers with their Aadhaar by February 6 under the e-KYC verification.
Here's how you can link Aadhaar with your mobile number using an OTP:
Message your Aadhaar number from your registered mobile number to a number provided by your service provider.
The service provider will carry out a demographic verification of the number.
After the verification process, the service provider will send an OTP request to UIDAI.
UIDAI will send the OTP on the mobile number.
Send OTP to the registered mobile number to complete the e-KYC verification process.
Aadhaar-based e-KYC is mandatory for subscribers going for new connections.
The government has also asked mobile operators to re-verify existing prepaid and postpaid customers, with the help of the 12-digit unique identity number. The re-verification exercise is scheduled to be completed by early 2018.
The Indian telecom market with subscriber base of over a billion is the second-largest in the world after China.