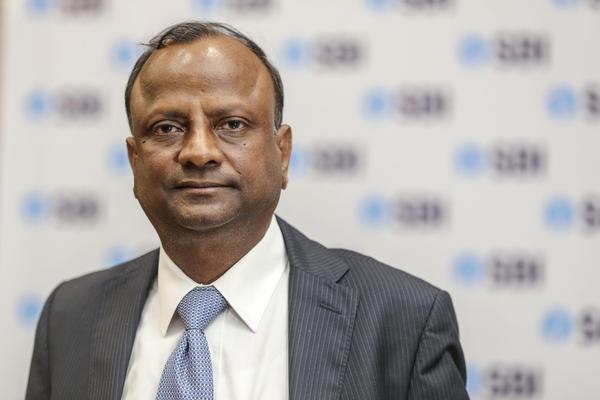 Defaulting promoters may be well within their rights to bid for their stressed companies, but creditors will lay down some preconditions before a resolution plan is finalized, State Bank of India chairman Rajnish Kumar said, allaying concerns over promoters bidding for the stressed assets of their own companies as part of the insolvency process, and thereby retaining management control.
Among the factors likely to be taken into account before allowing a bidder include a forensic audit clearing them of any wrongdoing, ensuring that the bidders are not wilful defaulters and taking stock of the quality of the resolution plan.
Wilful defaulters or people who have diverted funds, as proved in the forensic audit, will not be allowed to participate, Kumar said.
"But otherwise if the law permits existing promoters to participate, then we can't help it. It is very much there and we have to abide by the law," he added.
The SBI chief's remarks follow reports of Essar Group expressing interest for Essar Steel, one of the 12 companies originally identified by the Reserve Bank of India to be referred for insolvency under the new bankruptcy law. Essar Steel owes banks Rs 37,284 crore in loan default.
A huge pile of bad loans and successive failed attempts at recovering them are what prompted the RBI to refer the 12 companies to the National Company Law Tribunal for insolvency proceedings in June this year.
These companies have a combined debt of close to Rs 2.4 lakh crore, with each of these 12 accounts to which banks have an exposure of more than Rs 5,000 crore, more than 60 per cent of which has been recognised as NPAs.
Once cases are admitted to the NCLT, lenders need to set up a committee of creditors (CoC) that will come up with a plan on how the asset will be tackled. If the committee is unable to find a solution within 180 days — this can be extended to 270 days — the borrowing entity will go into liquidation.