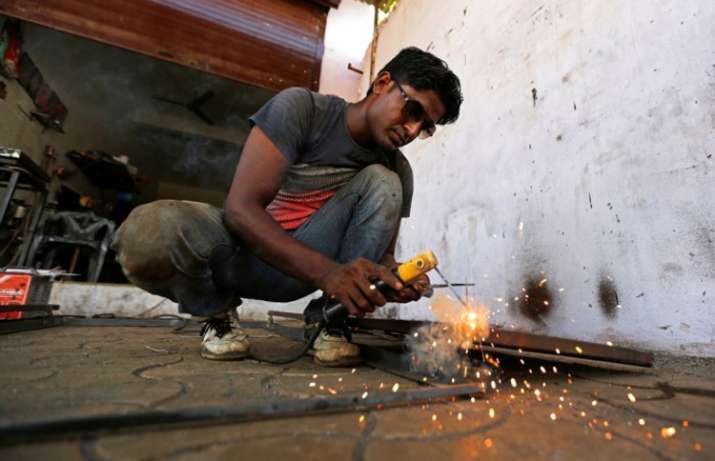 US investment banker Morgan Stanley said on Thursday that lower return expectations from the Indian stock market is due to persistent growth disappointment of past few years, signalling low investor confidence in the nation's growth story.
In a research report, "Where has the India Story Vanished", the American financial services multinational said that within the country's aggregate investor base, this "erosion in confidence" was concentrated in foreign portfolio investors (FPIs), who have reduced their India position in the average emerging markets (EM) portfolio to a seven-year low. 
Using "beta" as a measure of the volatility, or systematic risk, on returns from the Indian market as compared to EMs, report authors Ridham Desai and Sheela Rathi said India's beta in relation to EMs had fallen 37 per cent since December 2014 "to a 13-year low".
"Price action (i.e., beta) suggests that the India idiosyncratic story is at its weakest in history and India's returns are being driven largely by EM factors," the report said. 
"We think the fall in relative volatility is down due to persistent growth disappointment of the past few years. This probably means that investor confidence in India's growth story is low. 
"And within the aggregate investor base, this erosion in confidence is concentrated with foreign portfolio investors who have reduced their India position in the average EM portfolio into a seven-year low -- explaining the fall in India's relative volatility and beta versus EM," Desai and Rathi said. 
"Earnings have been in their deepest and longest earnings recession in history having lasted in excess of seven years and resulting in a 20 per cent drawdown from the top. 
"If we are right and the earnings cycle has troughed it may also mean that India has likely become a counter cyclical market," they added. 
In a report published on Wednesday, Morgan Stanley said that Asia's emerging market stock rally in late January may be dying down and earnings expectations were overly bullish.
The Morgan Stanley Capital International (MSCI) Emerging Market Asia Index has lost nearly 10 per cent since reaching its record high on January 29.