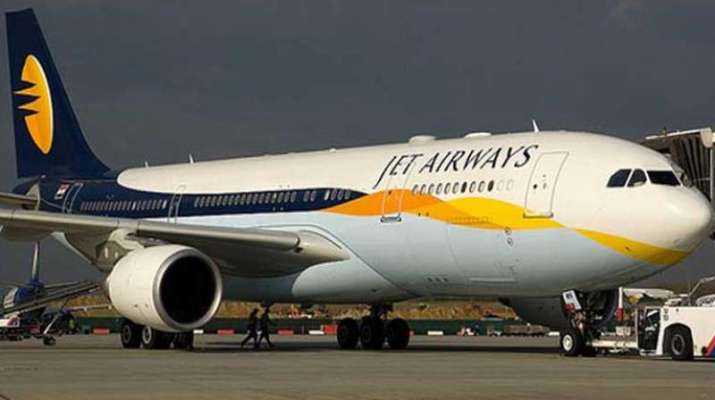 The management of cash-strapped Jet Airways will take a final call by end of the day on whether to continue operations as the airline makes last ditch efforts to raise funds, sources said Tuesday.
Sources at the airline said all options would be explored before deciding on its operations.
As the crisis-hit airline's board is meeting here, reports said the carrier might be temporarily suspending its operations due to cash crunch. Shares of Jet Airways plummeted nearly 19 per cent on Tuesday.
Sources at the airline said all efforts are being made and operations would continue till all options are exhausted.
The final call would be taken by the end of the day, they added.
Jet Airways shares, which opened the day on a weak note, further plummeted 18.56 per cent to Rs 213.20 in afternoon trade on the BSE.
The carrier, which was founded more than 25 years ago, has already suspended international operations till April 18.
On Monday, Jet Airways CEO Vinay Dube said the lenders could not decide on the emergency funding and that the airline's board would meet on Tuesday to take a call on the future.
"As you are aware, we have been working with the lenders to secure interim funding for our operations. The interim funding has not been forthcoming thus far, and as a result we have extended cancellation of international operations until April 18.
"The current status of our engagement with the lenders and other related matters shall be placed before the board tomorrow (Tuesday) morning, where the management will seek guidance from the board on the next steps forward. We will keep you updated on all critical developments," Dube said in an internal communication on Monday.
On March 25, the airline's board had approved a debt resolution plan, under which SBI-led consortium would provide an emergency loan of Rs 1,500 crore and also take control of the carrier.