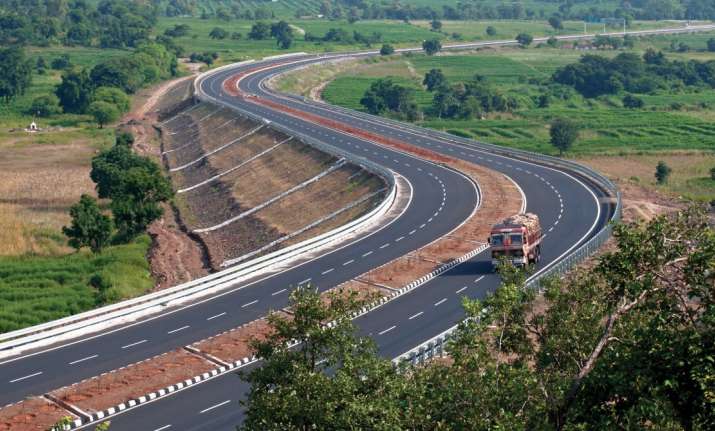 IRB Infrastructure Developers on Wednesday reported Rs 235 crore in consolidated net profit in the second quarter, an increase of 65 per cent from the quarter ended September in the year ago period.
The company, a leading private roads and highways developer, had clocked a net profit of Rs 142 crore in the corresponding quarter last fiscal.
Its total income during the second quarter declined to Rs 1,269.21 crore as against Rs 1,324.21 crore. The total expenses during the quarter decreased to Rs 911.93 crore as against Rs 1,148.56 crore in the same period a year ago.
The 4 per cent drop in margin for the quarter was because the company transferred seven road assets to IRB InvIT, limiting revenue growth at the parent company.
Earnings before interest, tax, depreciation and amortization (EBITDA) dropped 19 per cent to Rs 572.44 crore while EBITDA margins contracted 395 basis points to 50.98 per cent, the company reported.
IRB Infra Chairman and MD, Virendra D Mhaiskar said, "Q2 and first half performance is encouraging as it set a robust pace for coming quarters and involved major developments".
"We are out of GST led slowdown in traffic and, since September, have been witnessing promising growth across projects. We have entered second half with lot more gusto and look forward to large opportunities unfolding with latest government initiatives," he said in a statement.
The company said it has transferred Pathankot-Amritsar highway project to IRB InvIT in September, generating cash of Rs 544 crore to IRB.
The company said its "Debt equity ratio has further reduced, substantially, from 2.1:1 before InvIT IPO to 1.7:1 now and company stands at a net cash position, leading to credit rating upgrade by couple of notches from A- to A+".
The total order book stands at about Rs 8,200 crore, including Rs 7,500 crore for construction order book at the end of Q2FY18. The shares of the company closed at Rs 236.95 apiece, down 1.04 per cent on the BSE.
Mhaiskar further said the company will look to bid for projects for which the National Highways Authority of India (NHAI) has invited participants under the new toll-operate-transfer model.
"We may jointly bid or we may bid alone, but we are in talks with potential partners for tie-ups, since the ToT model is a huge opportunity."