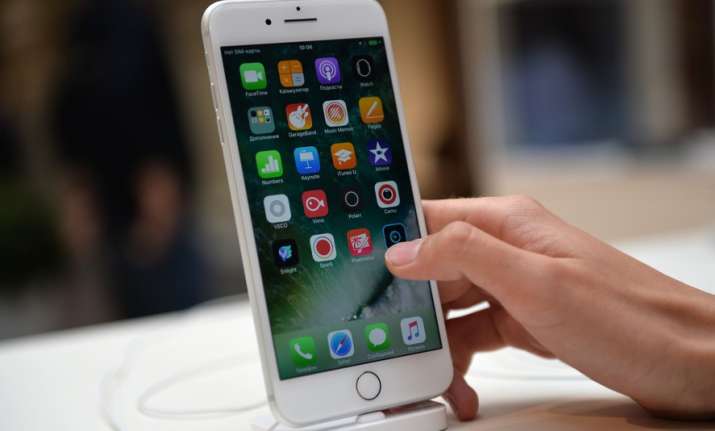 Planning to buy an iPhone 7 but can't afford it? Airtel has a solution for you. India's largest telecom operator is offering Apple iPhone 7 (32 GB) for Rs 7,777 as down payment through its newly launched online store.
However, the deal is not as simple as it looks. The customer will have to shell out Rs 2,499 per month for 24 months as monthly instalment cum postpaid plan. At the end of 24 months, the customer will end up paying Rs 67,753 for iPhone 7 and mobile services for the period. iPhone 7 (32 GB) is currently available for Rs 38,999 at Amazon.  
In a nutshell, the consumer will pay Rs 28,754 extra for Airtel postpaid plan if we consider that the Airtel is offering the phone at no cost EMI. That would mean the Airtel customer is paying Rs 1198 per month for the postpaid plan. 
The postpaid plan includes 30 GB data and unlimited calling (local, STD, national roaming) which the Airtel website says is available at Rs 649. Applying taxes, the 649 plan costs a customer Rs 765.82 per month for which Airtel is charging Rs 1198. The customer buying iPhone 7 from Airtel online store will end up paying Rs 432.18 extra per month or Rs 10372 at the end of 24 month period. 
However, the telecom operator is offering Airtel Secure package that covers the device against any physical damage and offers cyber protection.
Bharti Airtel's exclusive online store, part of company's "Project Next" also offers iPhone 7 Plus (32 GB) at the down payment of Rs 17,300 with the Rs 2499 monthly instalments for 24 months. iPhone 7 (128GB) and iPhone 7 Plus (128GB) are available for down payment of Rs 16,300 and Rs 26,000 respectively. 
Airtel's Online Store services are currently available to customers in 21 cities across India and will be expanded to other cities and towns shortly, the company said in a statement. 
Airtel plans to invest up to Rs 2000 crores under Project Next to launch several exciting digital innovations to step change the simplicity and interactivity of the Airtel customer experience, it said.