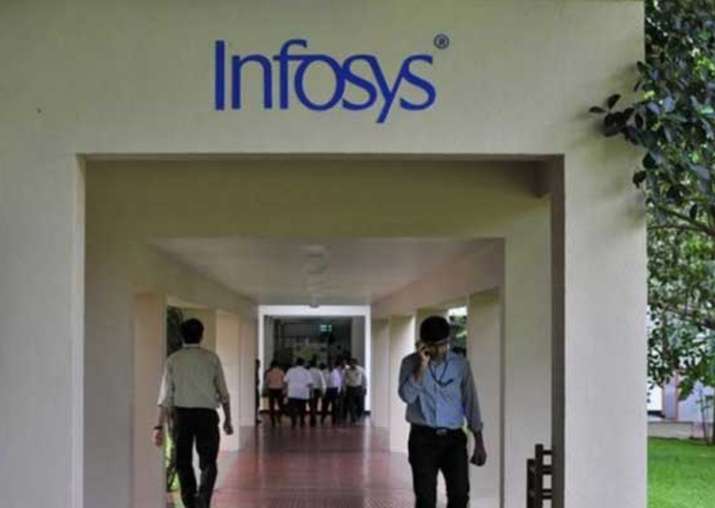 India's second biggest IT services firm Infosys today sprung a surprise posting a net profit of of Rs. 3,726 crore for the July-September quarter, beating the Street's estimates. The net profit of the IT outsourcer grew 7 per cent sequentially and 3.4 per cent year-on-year.
However, the firm also cut its growth guidance for the year, disappointing the Street. Infosys said revenues are expected to grow 5.5-6.5 per cent in constant currency terms in the current fiscal years, compared to 6.5-8.5 per cent growth as guided earlier.
Analysts had expected Infosys to post a net profit of Rs. 3,523 crore, Reuters reported earlier. Revenues rose 2.9 per cent sequentially to Rs. 17,567 crore.
This is the first quarterly result announced by the Bengaluru-based outsourcer after co-founder Nandan Nilekani returned at the helm as chairman in August.
"We continue to focus on executing on the theme of software enabled services and on accelerating growth of our new services portfolio." said UB Pravin Rao, Interim CEO and Managing Director.
"During the quarter, we responded quickly to the management and Board changes through proactive communication with all stakeholders minimizing any negative impact to the business and allowing us to deliver growth across all our large industry units," he said.
Infosys also said that the process of identifying the next CEO and shareholder consultation outreach have been initiated and are progressing well.
In dollar terms, Infosys' revenue rose 2.9 per cent sequentially to $2,728 million dollar, as against the dollar revenue of $2,651 million reported in the June quarter.
In constant currency terms, Infosys' revenues grew 2.22 per cent sequentially. Its operating margin came in at 24.2 per cent vis-a-vis 24.1 per cent in June quarter.