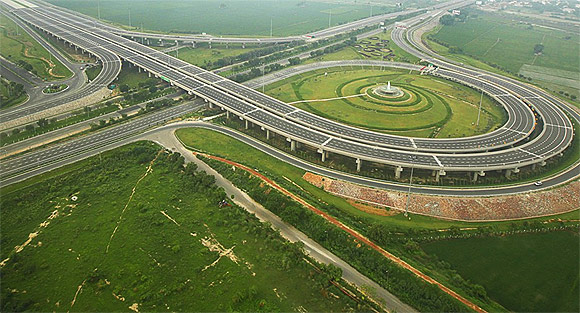 In arguably the country's biggest ever highway development plan, the Union Cabinet is learnt to have approved a proposal to develop and expand approximately 83,000 km of roads at an investment of Rs 6.9 lakh crore in the next five years.
The proposal came up for approval at a meeting of the Union Cabinet in the national capital on Tuesday. It is aimed at improving the speed of traffic flow on key corridors and to make them shorter for faster movement of cargo vehicles and lower logistics cost.
Among the projects that could find place under the proposal include the new 28,400 km Bharatmala highway programme connecting border areas, improving international, port and coastal connectivity besides improving highway corridors connecting key economic and commercial hubs besides at least 800 km of expressways, the Times Of India reported.
A formal announcement in this regard is expected when Finance Minister Arun Jaitley addresses the media in a post-Cabinet media briefing later in the day.
With the Centre set to bear around 70 per cent of the cost of this ambitious project, fuel cess, market borrowing, private investment and auctioning of completed highways is expected to cover the rest of the cost.
According to the TOI report, the National Highways Authority of India (NHAI) has already prepared detailed project reports (DPRs) for about 10,000 km of the identified network, which will help faster roll out of projects.
The planned projects could significantly increase the average distance a truck in India covers on a daily basis. As per current estimates, poor road conditions ensure that a truck covers an average of 250-300 km daily in comparison to 700-800 km in developed countries.
With the announcement, the government plans to counter the criticism related to producing jobs. As per government estimates, the construction of 10,000 km of highways annually has the potential of generating four crore mandays.