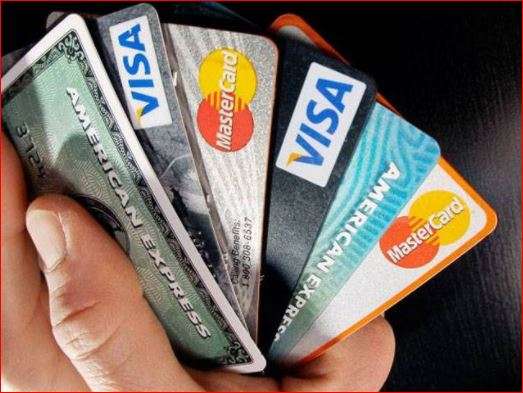 The future is uncertain. Setting financial goals is an integral part of everyone's life. Investment professionals advise people to set a well-defined financial goal that can only be accomplished through effectively managing your personal finance. What is personal finance? In simple words, personal finance is the science of managing money. It consists of all activities and financial decisions of a person or a family. The aspects of personal finance include the buying of financial products such as home loan, life insurance, credit cards and car loans. Banking is also a part of personal finance.
 
Essentials of personal finance
 
Personal finance covers different aspects such as investments, loans, earnings, savings, taxes, debt management, budgeting and expenses. The more earnings you have, the better your lifestyle will be. One should have better earning potential. Investment professionals always advise people to grow income through multiple means. How much you save is more important than how much you earn. Better savings can safeguard your future from monetary distress. The primary aspect of personal finance is striking a balance between earnings and spending. Crafting a budget can help you strike a balance.
 
Why do you need a budget? A budget helps you to prioritise your spending, manage your regular finances and find alternative options to invest. Managing financial transactions is another vital aspect of personal finance. It enables you to understand your financial position and gives you valuable insights into the future financial life. Having adequate insurance coverage is another important element of personal finance. Borrowings or loans are very crucial. Obtaining loans on credit cards is not a good idea. It is advisable to avoid loans towards your hypothecation.
 
Know the importance of credit rating
 
A good rating can help you borrow loans at cheaper interest rates. A credit score reflects the creditworthiness of an individual. There are four credit rating agencies in India established by the Reserve Bank of India. A person is rated by a three-digit number. The higher the number, the higher will be the creditworthiness. The lower the number, the lower will be the creditworthiness. There are many ways by which you can enhance your credibility. Many people do not pay attention to this aspect. The best way to keep your credibility unaffected is to make credit card payments well before the stipulated date. If your credit rating is poor, your loan applications are likely to be rejected by bankers.
 
Prepare a budget
 
Everyone should craft a budget, which is the obligatory step. What is a budget? A budget allows you to manage your cash inflows and cash outflows effectively. According to experts, 50/30/20 budgeting system provides a great outline. 50% of your income goes towards basic needs like groceries, transport, rent and utility bills. 30% of income goes towards lifestyle overheads such as shopping and dining out and the remaining 20% of your income goes towards savings for emergencies and retirement.
 
Provisions for emergencies
 
If you are an earning member of the family, you should have a provision for emergencies. It means at least 10-20% of your net earnings should be saved for emergencies such as medical expenses and utility bills. People who do not save money for emergencies are more likely to face monetary problems in the future. It is completely different from savings. It is commonly observed that many people do not save money for contingencies, which will put them in trouble.
 
Restrict debt
 
Some people tend to spend more than earnings. It is a poor practice. Spending more than what you earn puts you in trouble. Restrict yourselves as far as debts are concerned. All of us cannot be debt-free, but debt should be restricted. Sometimes, going into debts can be beneficial if it leads to building an asset. For instance, you can purchase a house by taking a home loan. Restrict your debts as much as you can in order to avoid problems in the future.
 
Use credit cards wisely
 
What is a credit card? A credit card is an extended banking facility offered by bankers. Every credit card has a defined credit limit, which is determined on the basis of the creditworthiness and monthly earnings of an individual. Credit card payments should be made within the grace period since deferred payments will overburden your obligations. Make sure you do not spend more than 30% of your credit limit. Make payments on or before the stipulated date to avoid extra charges.
 
Manage your credit rating properly
 
Credit cards are an important means by which your creditworthiness or credit score is formed and managed. Credit rating agencies will rate you based on the credit reports submitted by your banker. A good credit history can give you a good credit rating that in turn helps you obtain bank loans easily at  low interest rates. If you think you have a bad credit rating, you can improve it. Free copies of credit reports can be obtained from credit rating agencies that include Experian, TransUnion and Equifax.
 
Be prepared for retirement
 
You should be financially ready to lead a peaceful post-retirement life since retirement arrives much quicker than you anticipate. Experts advise that many people will require approximately 80% of their present salary after the retirement. You should start saving early. The earlier you start, the more you benefit from your investment. You are advised to invest in a tax-benefit plan to save money for the future and avail tax benefits.
 
Bottom line
Personal finance is all about managing your money wisely. Many people face financial difficulties after their retirement. In order to be financially safe and wealthy, experts suggest that people invest wisely in a diversified portfolio. An investment portfolio should be built in such a way that gives you more returns in the long-run. Be advised to take the assistance of investment consultants who can guide you to build wealth in the long-run. 
(This is a sponsored article. The opinions expressed in this article do not necessarily reflect the official policy or position of India TV Web Editorial Desk)