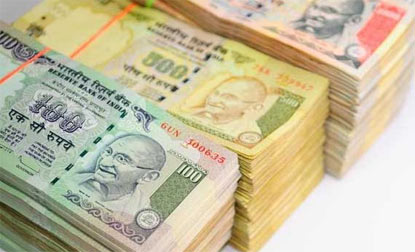 The Reserve Bank of India has revealed that India has successfully returned demonetised currency worth Rs 15.31 lakh crore out of a total Rs 15.41 lakh crore since November 9, 2016, when in one fell swoop Rs 500 an Rs 1000 notes in circulation were rendered illegal tender by the Modi Government. It made up for 86 per cent of currency in circulation at the time. 
Rs 15.31 lakh crore makes for the 99.3 per cent of the total value of Rs 500 and Rs 1000 notes demonetised on November 8, 2016, the RBI said in its annual statement. Based on the bank's data, demonetised currency roughly worth Rs 1,000 crore did not finally make it back to the central bank, which is likely to have been destroyed by black money holders, or was reduced to worthless papers as a result of failure to return by families and businesses. 
However, the RBI has declared the process complete. The "humungous task of processing and verification of specified bank notes (SBNs) was successfully achieved," the central bank said in its statement.
The SBNs received were verified, counted and processed in the sophisticated high speed currency verification and processing system (CVPS) for accuracy and genuineness and then shredded, it added. SBNs refer to the demonetised old 500 and 1,000 rupee.
RBI said the processing of SBNs has since been completed. "The total SBNs returned from circulation is Rs 15,310.73 billion." 
(With inputs from PTI)