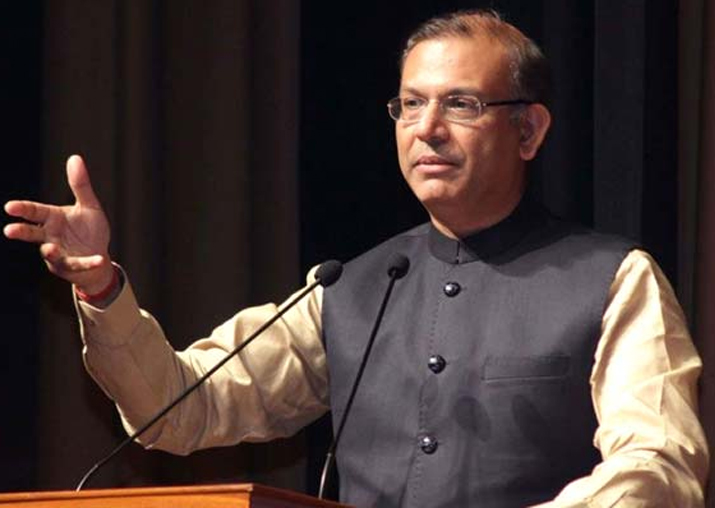 Union minister Jayant Sinha today said demonetisation was a miracle and not a scam as described by West Bengal Chief Minister Mamata Banerjee. 
Speaking on the first anniversary of demonetisation here, he said the note ban would bring huge long-term benefits to the country which would outweigh short-term blips. 
"In Bengal under the leadership of Mamata Banerjee, demonetisation is seen as a scam. I tell her honestly and directly that it is a miracle and is putting India on the path of competitiveness", Sinha said. 
In a Facebook post yesterday, Banerjee had said that demonetisation was a big scam which would be proved if a thorough investigation was conducted. 
Even former prime minister Manmohan Singh said it was not possible to conclude scientifically the exact impact of demonetisation on the economy, Sinha said. 
"But a plausible explanation that can be given is that long-term benefits will outweigh short-term losses," said Sinha, who had earlier served as the minister of state for finance. 
Demonetisation has also changed the behaviour of the people in terms of paying taxes, increased tax base and reduced the dependence of cash in the economy, he said. 
The exercise had led to a decline in corruption in the economy, he added.