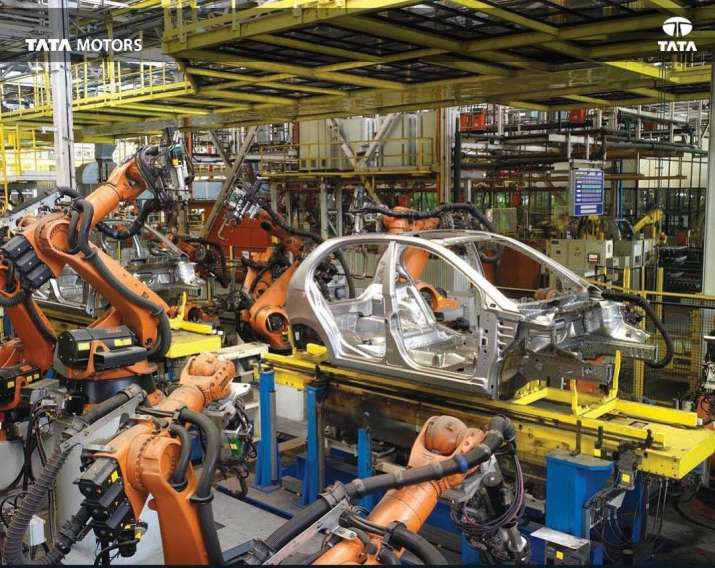 Buoyed by the 8.2 per cent growth achieved in the first quarter of 2018-19, Economic Affairs Secretary Subhash Chandra Garg on Friday said that Indian economy has completed its recovery process and will exceed 7.5 per cent growth rate in fiscal 2018-19.
Talking to media persons, Garg said that the 8.2% growth indicates that the economy was now on a very steady high growth rate.
Garg also expressed the hope that the country will meet its fiscal deficit target of 3.3 per cent and said both oil price hike and rupee depreciation are temporary.
"With this quarter, I think the V-shaped recovery process is complete. We started reducing from 8.1 per cent and now we have come to 8.2 per cent which signals economic growth now on a very steady high growth path," Garg said.
As per an official data released by the Central Statistics Office (CSO), the GDP at 2011-12 prices in the first quarter of 2018-19 registered a growth of 8.2 per cent, up from 7.7 per cent in Q4 of 2017-18 and 5.6 per cent from year-ago corresponding quarter.
"We predicted growth would be in the range of 7 to 7.5 per cent annually. I think we are reasonably confident now that we might even exceed the higher end of our projection and therefore Indian economy would be performing robustly and will definitely be the highest growing economy in the world," the Finance Ministry official said.
Sharing highlights of the GDP data, he said 13.5 per cent growth in the manufacturing sector though on a low base of last year signals a very good turnaround.
"Another notable point is the robust capital formation. This quarter we grew by 10 per cent building on the last quarter growth of 14.4 per cent. This has started getting reflected in the ratio of the investment in the economy. 
"We had 31 per cent investment rate last year, it is now 31.6 per cent thanks to the gross capital formation coming up very well," he said.
On possibility of touching double-digit growth rate, he said 10 per cent growth might happen in a quarter but 10 per cent for an annual growth is very ambitious and may not happen. In nominal terms, the growth in the quarter was 12.5 per cent, he said.
Further, he said 8.2 per cent growth in the first quarter over 5.6 per cent growth in the corresponding quarter last fiscal cannot be simply explained by the base effect.
On fiscal deficit for April-July, which stood at Rs 5.40 lakh crore accounting for 86.5 per cent of the full year's target, Garg said the government deliberately follows a pattern of more expenditure and less revenue in the first quarter and more revenue and relatively less expenditure in the last quarter.
"So, fiscal deficit of 86 per cent in first four months does not indicate any severe fiscal stress. We are exactly on our plans as far as fiscal management is concerned. We are perfectly confident that fiscal deficit target of 3.3 per cent will not be exceeded at all."
On rising crude oil prices and rupee depreciation, the Secretary said he hoped that both the factors are temporary and there will be little impact on inflation.
"The inflation number so far suggests a very moderate, well-controlled inflation. We had 4.17 per cent inflation last month. Inflation in aggregate is in a very comfortable zone. However, I do recognise that oil price increase and rupee depreciation will have inflationary implications. I hope both these factors are temporary," he said.
Garg also said the capital account performance of the economy was doing well with 13-14 per cent hike in FDI in the first quarter and signs of reversal in FPIs.
"Therefore even in capital account, we should have a steady performance going and that is what gives me confidence that with our reserves and the capital flows emerging, the temporary volatility you see in the rupee should be gone," he added.
(With IANS inputs)