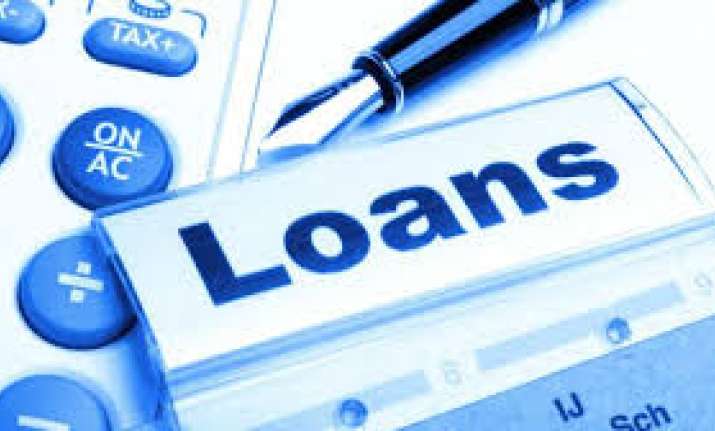 Whether it is about a financial emergency or coming out of burgeoning piles of debt, a personal loan can help in many ways. It is the quickest way to get usable cash without keeping any valuable asset as collateral. However, personal loan is one of the costliest forms of loan because it is not backed by any asset and banks are at higher risk by giving unsecured loans. If not managed properly, personal loan might do more harm than good. So, as a smart borrower, you need to keep these ten things in mind before applying for a personal loan.
1- Consider Your Credit Score
Credit score is the first and most important thing that the banks will check before granting you a personal loan. Since a personal loan is not backed by any asset collateral, the credit criteria may be even more stringent. Unlike secured loans where the value of your collateral becomes a prime factor in deciding your credibility, credit score is considered the most important factor in case of personal loans. Your credit score shows your credibility as a borrower and helps the banks decide how big a risk you are for them. People with good credit scores are likely to get loans easily at a more competitive rate of interest.
2- Take a Closer Look at Your Finances
This advice is not just for personal loans but for all types of borrowings. You must consider your current and future financial situation before taking a loan. A personal loan may look like the perfect solution for your financial emergency but if not managed carefully it can turn your finances upside down. An EMI calculator comes in handy for this. Just enter the amount of your loan and the rate of interest to find out the EMI that you have to pay every month. Prepare a budget to find out your monthly expenditure and savings. You need to ask yourself if the new EMI can fit into your monthly budget.
3- Consider Alternatives
As said earlier, the rate of interest on personal loans is higher as compared to secured loans that are backed by assets like gold, property, vehicle or something else. Gold loan or top up home loan can be worthy alternatives to personal loans at comparatively cheaper rates. The rate of interest on personal loan may be anywhere between 16-24 percent. But if you opt for a top up home loan (if you have any home loan running), you can get lower rates of interest starting at 9.50 percent. You must explore the options of secured loans if you are willing to spare some asset as collateral. 
4- Decide the Amount Wisely
It is never recommended to borrow more than you need. Analyse the purpose for which you need the loan and then calculate how much you are going to need. The bank may be willing to give you a higher amount if it considers you to be more creditworthy. However, it is not a good idea to go overboard with the amount. A higher amount means a higher debt and a higher interest pay out. So borrow only up to what you need.
5- Negotiate a Better Deal
Over the last few years, the unsecured loans market has become really competitive. A number of lenders will be ready to grant you an unsecured personal loan provided that you meet their basic eligibility criteria. So you should select the first lender you meet. Shop around for lower rates and better facilities. Apart from interest rates, you should also compare other fees and charges such as prepayment penalty, interest/penalty on late payment, cheque bounce charges, etc.
For example, a bank may charge lower rate of interest but the prepayment penalty may be comparatively higher. Whereas there may be another lender who is charging a slightly higher rate of interest but the processing fee is less and there is no prepayment penalty. It is better to go with the second lender.
6- Read the Fine Print
While banks are required to disclose all important fees and charges, you should still read between the lines to know how it works out best for you. There are several things to consider here such as the processing fee, loan tenure, loan cancellation or foreclosure charges. These hidden charges, if not considered in the beginning, can catch you off-guard at a later date. So read the terms and conditions; do not rely on the bank's executives for all the details. Do your research and make a smart choice.
7- Think about the Worst Case Scenario
Before signing on the dotted line, you should consider what impact it would have on your financial situation if you cannot afford to pay your EMIs on time. Loan default does not only lead to a pile of debt burden on your head, it also has a direct impact on credit score. Only one missed payment can bring your credit score down and a complete loan default would wreak havoc on it. So it is advisable to think about your future finances and act accordingly.
8- Take Personal Loan Only in Case of Emergency
While banks may promote their personal loan products for leisure activities like world tour or for buying the latest iPhone, it is advisable to opt for a loan only when you are facing a financial emergency. Loans come with interest cost and should not be taken for discretionary expenses like these. Non-payment of a single EMI may hurt your credit score making it difficult for you to get other loans in future. So you must take a personal loan when you think there is no other recourse.
Personal loan is the best for tackling emergency situations in the easiest way but the above points should be kept in mind before signing the deal. Any problem in the future will not only have negative repercussions on your financial situation but will also decrease your credit score which, in turn, will make it difficult for you to take loans in the future.