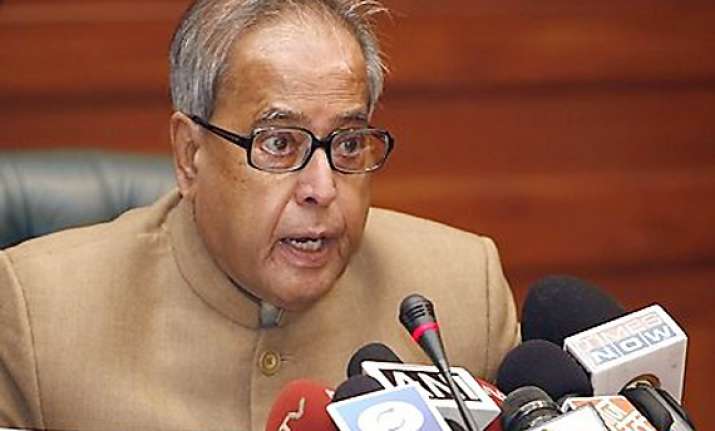 Panaji, Feb 27: Days ahead of presenting the Union Budget, Finance Minister Pranab Mukherjee today asserted that the worst phase of economic slowdown is over and India can achieve double digit growth.

"There is a cumulative effect on the country's economy due to various factors. But the worst state is over and it is possible for us to overcome the crisis," he told reporters.

It is possible for India to gain double digit GDP over the next two years, he added.

India is likely to clock a GDP growth rate of 6.9 per cent this fiscal against 8.4 per cent last year due to the global economic situation, including the Eurozone crisis coupled with domestic factors, like high interest rate.

"We are not in isolation. We are part of the world. Global developments affect us," Mukherjee added while talking to reporters, while referring to slow growth in major economies, including the US.

Mukherjee will be presenting the Budget 2012-13 on March 16 amid slowing economic growth.

Referring to the euro zone problems, Mukherjee that the "due to the crisis,there is an effect on the exports, the foreign direct investment is restrained. Because of the domestic crisis, European financial institutions have withdrawn their money from the Indian market".

The G20 finance ministers, during the just conclude meeting in Mexico, have asked euro-zone nations to reassess the funding needs by March so that a decision could be taken regarding the quantum of support that can be provided by the IMF.