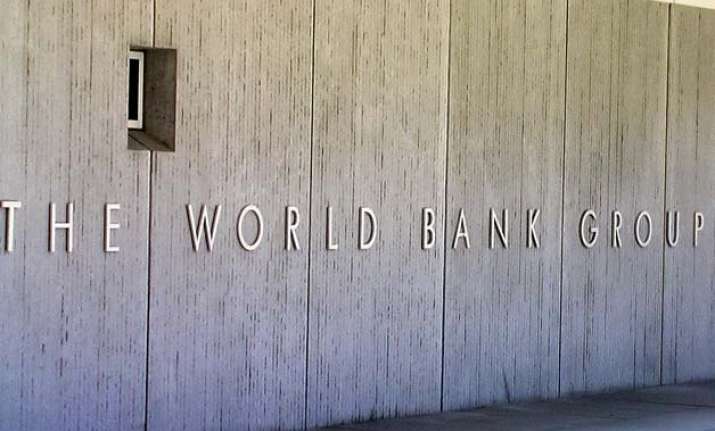 New Delhi: The World Bank has cut its outlook for global growth and warned that the world's economy is "running on a single engine."
The global development lender predicted that deepening trouble in the eurozone, Japan and emerging markets will offset the benefits of plummeting oil prices.
The Washington-based development institution expects the global economy to expand 3 per cent this year, up from 2.6 per cent in 2014, but still slower than its earlier 2015 forecast of 3.4 per cent.
While releasing a report titled 'Global Outlook: Disappointments, Divergences, and Expectations Global Economic Prospects,' the World Bank chief economist Kaushik Basu said: "The global economy is at a disconcerting juncture. It is running on a single engine... the American one. This does not make for a rosy outlook for the world."
He said the lower oil prices, which are likely to persist through 2015, will lower inflation and delay interest rate hikes in rich countries. Basu said this will come as a boon to oil-importing countries, such as China and India, and said this will boost India's growth to 7 per cent by 2016.
"According to our analysis, India will catch up with China's growth in the year 2016 and 2017," he said.
"China's growth will remain high, but will begin to taper very gently, reaching 6.9 per cent in 2017," Basu said. The World Bank in its report also forecast a growth rate of seven per cent each in the fiscal year 2016 and 2017 as against China's 7 per cent and 6.9 per cent respectively.
The bank also said that lower oil prices would benefit some countries but gains would be uneven. Oil prices have lost more than half their value in the last six months.
The bank revised its growth projection for the US, the world's largest economy, by 0.2 percentage point to 3.2 per cent, following a recovery that has given consumers more to spend along with plummeting oil prices.
The report also mentioned that oil price plunge is failing to spur stronger growth in importers such as Europe and Japan, while also exacerbating financial problems in major oil exporters.
The bank also warned that lower oil prices would hurt growth in countries which export oil, such as Russia, weighing on its global growth predicitions. The World Bank expects the Russian economy to contract by 2.9 per cent this year, and to grow just 0.1 per cent in 2016.
Russia, which is heavily dependent on oil revenues, is suffering amid a 60 per cent plunge in world oil prices - coupled with sanctions imposed by the West over its actions in Ukraine.
Overall, the bank expects high-income countries to grow 2.2 percent this year, up from 1.8 percent in 2014. Developing countries will grow 4.8 percent, an improvement from 4.4 percent in 2014.
Regarding risks that could spoil its forecast, the bank said there's potential for a financial crisis if investors pull money out of emerging markets to take advantage of rising interest rates and improving economic prospects in the United States. This may lead to emerging market currencies to plummet and squeeze companies that borrowed in U.S. dollars — a partial replay of the Asian financial crisis of 1997-1998.
Conflict in Ukraine and the Middle East could disrupt economic growth. The Chinese economy could tumble into a "disorderly slowdown." Sub-Saharan African economies, expected to grow a healthy 4.6 percent in 2015, could be devastated instead if the Ebola outbreak isn't contained.