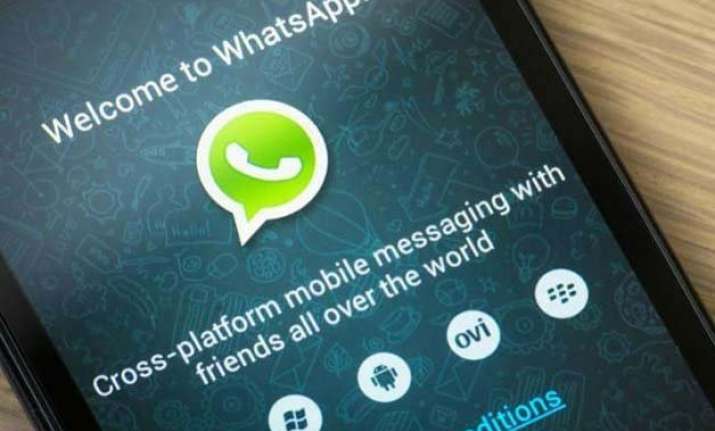 New Delhi: WhatsApp founder and CEO Jan Koum has announced that the company was dropping the messaging app's annual subscription fee, allowing millions of users to chat for free.
The company said that charging the fee after one free year hasn't worked well as many users don't have a credit or debit card and are afraid of losing the service when it's time to renew. WhatsApp has been free for the first year and 99 cents for additional years. 
 
"It really doesn't work that well, we just don't want people to think at some point their communication to the world will be cut off," Koum said at the DLD conference in Germany yesterday. 
It will stop charging subscription fees immediately but it will likely be a few weeks before the payments infrastructure is completely out of all versions of the app. 
It also pledged not to introduce advertisements and instead hopes to find a way to make firms pay to connect with customers using the app. "As far as we talk about a new business model, WhatsApp will explore and find ways to reach its customers," he said. 
Koum said that the company wants to experiment with different approaches but added that the goal is to avoid spam and unwanted advertising.
People might wonder how WhatsApp will be running, he said, without any subscription fees and if announcement means the company will be introducing third-party advertisements. 
"The answer is no. There won't be any annoying third-party advertisements and flooding spam chats. Starting this year, tools will be tested that allow using WhatsApp to communicate with businesses and organizations that you want to contact," he said.
 
And, in case users were wondering that they won't be able to get back buck if they have already paid for this year, Bank of America and American Airlines might partner with app, and there are about 10 to 30 companies in talks with the messaging app. 
The messaging app is also working towards strengthening their users' privacy. It will also make a move in direction of traditional text, photos and videos to offer voice controls.  
According to WhatsApp, nearly a billion people around the world use the service. In 2014, Facebook had paid $22 billion to buy the messaging service.