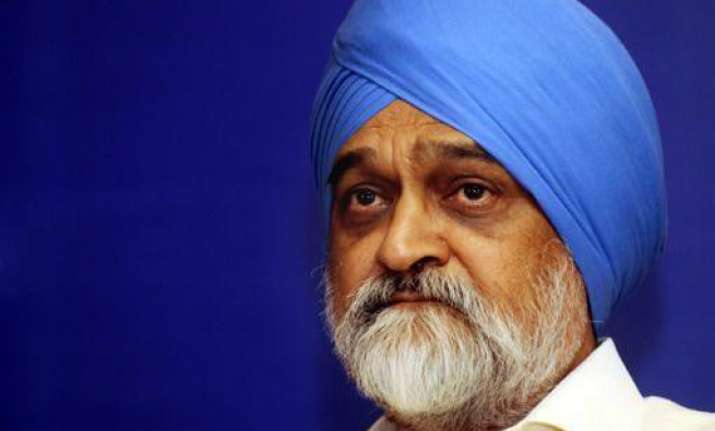 Pune, Dec 28: Deputy chairman of Planning Commission Montek Singh Ahluwalia today called for inclusion of "water balance assessment" in the the 12th Five Year plan.
 
Describing availability of water as a big challenge for future, Ahluwalia said, "water is the most seriously under-priced commodity in the country. Water balance assessment is needed in the 12th five year plan". 

Ahluwalia, who was here to chair the Indian Economics Association meeting, told reporters that a regulatory control and better pricing were needed to ensure efficiency in use of water as its supply was less likely to expand.  "While a regulatory control is needed, at present there is no legal basis for it", he noted. 

Stressing that high energy subsidy has to be "contained", he pointed out that petrol prices were aligned globally and needed phased adjustment.

Ahluwalia also laid stress on infrastructural growth and tax reforms, including Goods and Services Tax (GST).
 
Replying to a query, the noted economist said the draft 12th five year plan was expected to be ready by the end of the fiscal in March next year, adding that he could not say whether it would be released at the same time.