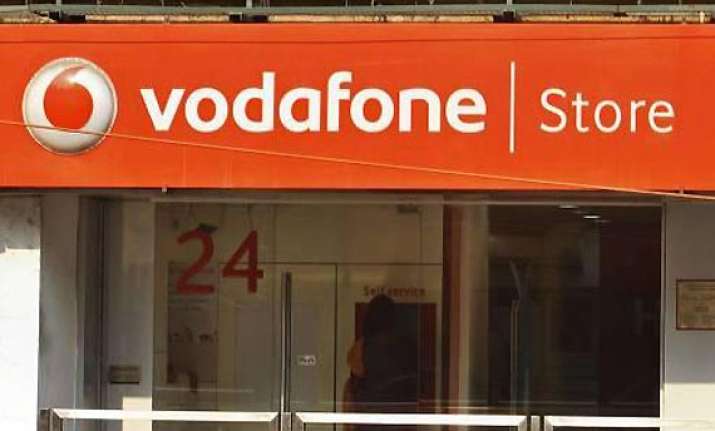 New Delhi, Mar 21: British telecom major Vodafone will have to pay over Rs 11,000 crore tax, once the amendment to change the Income Tax Act is approved by Parliament, a Finance Ministry official said today.
"They (Vodafone) will have to automatically pay the tax after approval of the amendments to the Finance Bill by Parliament. We don't need to send fresh tax demand notice to them," a Finance Ministry official told PTI.  
The government yesterday refunded Rs 2,500 crore along with 4 per cent interest to Vodafone following dismissal of its review petition against January 20 order by the Supreme Court.
The government had raised a Rs 11,000 crore withholding tax demand on UK-based telecom firm for its USD 11 billion acquisition deal with Hutchison Essar in 2007.  
With an aim to clarify the "intent" of the Income Tax 1961 on taxation of overseas deals involving domestic assets, Finance Minister Pranab Mukherjee in his 2012-13 Budget has proposed to amend the law with retrospective effect, to ensure that such deals are taxed.
"You can only tax on the basis of existing law. We have no right to tax them, current law will prevail so long law is not changed," Law Minister Salman Khurshid had said yesterday after a meeting of senior Cabinet Ministers following dismissal of review petition by the apex court.  
According to the Finance Ministry official, "an important question is about equity in taxation. While ordinary tax payer pays its taxes honestly, those who have huge wealth do not pay taxes by taking recourse to tax avoidance through creation of multiple structures and routing their investments through low tax and no tax jurisdiction."
In the USD 11.2 billion deal in May 2007, Vodafone had acquired 67 percent stake in the Hutchison-Essar Ltd (HEL) from Hong Kong-based Hutchison Group through companies based in the Netherlands and Cayman Island.