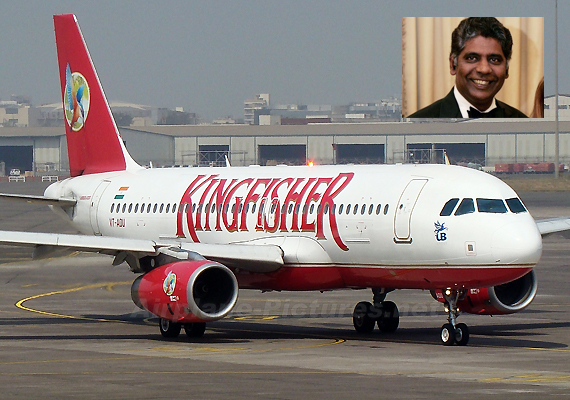 Mumbai, Mar 14: Vijay Amritraj, former tennis star and sports commentator, today quit the board of struggling carrier Kingfisher Airlines (KFA), becoming the third independent director to leave the company this fiscal.  

Amritraj, whose resignation leaves the KFA board with just one independent director, is quitting the board as increase in "travel schedule and commitments would prevent him from attending any board meetings in 2012-13", the airline said.

"His (Amritraj's) resignation has been accepted with effect from March 14, 2012," KFA said in a filing to the BSE.

The annual report for 2010-11 showed Amritraj attending just one board meeting, of the seven held during the year.

With this development, the company would be left with just four board members, including one independent director—Anil Kumar Ganguly.

According to the report, the company had seven directors on board as of September 5, 2011. And on the same day, another board member, Diwan Arun Nanda, had quit citing personal reasons.

The report had listed Chairman and Managing Director Vijay Mallya, Vice Chairman and Non-Executive Director Subhash R Gupte, and Chief Financial Officer and Non-Executive Director A K Ravi Nedungadi, and four independent directors—Vijay Amritraj, Anil Kumar Ganguly, Piyush Mankad and Ghyanendra Nath Bajpai on the company's board.

Amritraj is a Padma Shri and runs the Vijay Amritraj Foundation. He is a designated United Nations Messenger of Peace and a recipient of the International Sportsman of the Year Award in 1987.

Amritraj was the youngest player to play Davis Cup for a country and represented India in the coveted tournament for several years.