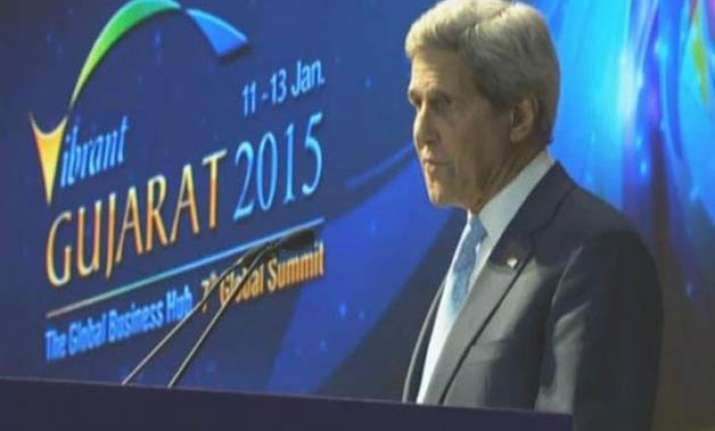 Gandhinagar: Prime Minister Narendra Modi's "Make in India" programme is a win-win opportunity for the world, US Secretary of State John Kerry said on Sunday.
Kerry told the 7th Vibrant Gujarat Summit that began here that he considered it a privilege be at the summit as Gujarat was the 'home state of your visionary Prime Minster'.
"The Prime Minster has brought a particular energy... and made Gujarat synonymous with possibilities, change and energy," he said in the presence of Modi, Gujarat Chief Minister Ananadiben Patel, UN Secretary General Ban Ki-Moon and dignitaries from over 100 countries.
Modi, in his maiden Independence Day speech, articulated his vision of several social and economic policy objectives of the NDA government. The major objective behind this initiative is to focus upon the heavy industries and public enterprises while generating employment, empowering secondary and tertiary sector and utilizing the human resource present in India.