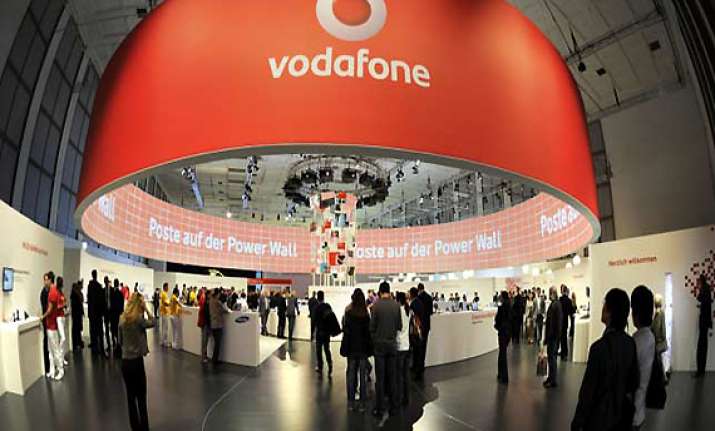 New Delhi, Apr 2: Britain today raised the Rs 11,000 -crore Vodafone tax issue with the Indian government which is proposing to amend the Income Tax Act to bring into net overseas mergers and acquisitions involving domestic assets.
The issue figured prominently during a meeting between the visiting UK Chancellor of Exchequer George Osborne and Finance Minister Pranab Mukherjee.
"Vodafone issue came for discussion between the bilateral meeting between the two (ministers). Osborne said UK investors were anxious following India's proposal to amend the tax law," an Indian official said.
The British minister also emphasised that the Supreme Court has ruled in favour of the UK-based Vodafone, the official added.
Mukherjee, who has been saying that India is neither a no tax country nor a tax haven, put forth the government's view behind the proposed amendment to the I-T Act, 1961 with retrospective effect.
The about 30 minutes one-to-one meeting took place during the Fifth Ministerial level India-UK Economic & Financial Dialogue (EFD). The ministerial meet was largely focused on bilateral macro-economic issues.
A day before, global industry associations had written to Prime Minister Manmohan Singh seeking reconsideration of the retrospective amendment to the tax laws warning that the proposed change has prompted widespread review of costs and benefits of investing in India.
After the ministerial meet, Mukherjee told reporters, "We had a very fruitful and effective discussion".
Osborne said both India and the UK are keen to enhance their two-way economic partnership.
"What we want to see happen is more investment, more trade, more Indian businesses doing businesses in Britain, more British businesses doing business in India," he said.
The Supreme Court had set aside the Bombay High Court ruling that had asked Vodafone Holdings to pay Rs 11,000 crore in tax as a result of acquiring Hutchinson-Essar Ltd in 2007 in an overseas deal.
In order to deal with the situation following the Supreme Court ruling, Mukherjee in his Budget proposed to amend the Income Tax Act with retrospective effect from 1962 to bring into the net overseas deals concerning domestic assets.