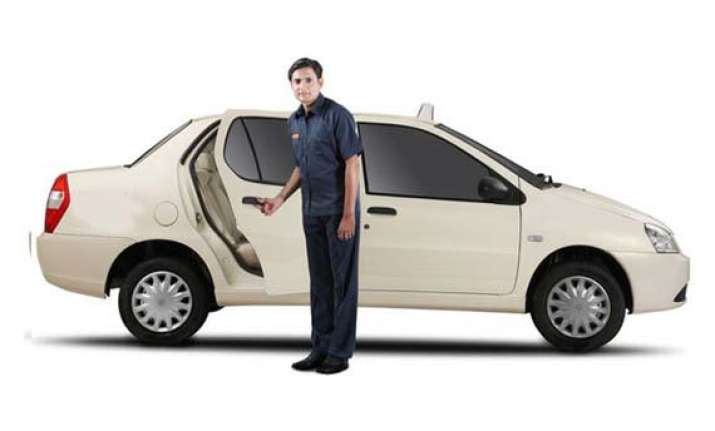 New Delhi: The Delhi government has modified rules that will allow cab-hailing apps such as Uber and Ola to operate in the national capital.
Delhi's transport department has tweaked its Radio Taxi Scheme 2006, making specific guidelines for their operation, which include mandatory installation of GPS devices, a panic button and providing of full database of their drivers to city police.
According to new rules approved by Lt Governor Najeeb Jung, radio taxi provider will have to either maintain a call centre or operate through an authorised call center or web portal and they will have to provide such details to the transport department.
Delhi government had banned web-based taxi booking services, including Uber on December 8 following outrage over the rape of a 27-year-old financial executive allegedly by a driver of the Uber cab, which operates through mobile application.
The new rules will also be applicable to all cabs plying in the national capital. The government's move comes after several loopholes in cab operations emerged after the Uber rape case.
If Uber fulfills all the conditions of the new rule, it too can make a comeback, a senior official of the transport department said.
Radio taxi having an NCR permit will only be allowed to operate in the capital. Those having the all India permit will not be allowed to ply in the city.
"As per the new norms, companies will have to take complete responsibility of the driver's behaviour. Besides, taxis having the NCR permit will only be allowed to ply in Delhi," the senior official said.
"Under the new rules, cab service providers, including app-based taxi service, will have to register themselves with transport department.
According to new rules, radio taxi should be fitted with a GPS and GPRS-based tracking device, printer, and a display panel showing the path traversed and total distance covered.
"Radio taxi operators will have to provide the database of their drivers to Delhi Police," the government said.
It also said that this device should be in constant communication with the central control room of the licensee (radio taxi provider) while the taxi is on hire.
"Radio taxi provider should have a registered office in the city and details of its headquarter including telephone number, e-mail ID will have to be provided by them to the transport department," government also said.
However, transport department has given relaxation to the cab provider by reducing the minimum fleet of radio taxis to 200 radio taxis, which earlier was 500, and they have to ensure availability of adequate parking space for all taxis.
The new taxi rules also states that cab service provider should maintain a web-portal containing all details of its ownership, registered address, services offered, fare structure, insurance liabilities, control room number, name and contact details of a duly appointed grievance redressal officer.
The cab service provider will have to ensure the facility of a panic button in the radio taxi so that in case of any distress, the signal is transmitted to the their control centre and therefrom, to the nearest police station or the police control room.
The official said that the license will be granted to a company registered under the Companies Act, 1956 mandated to provide public transport services.