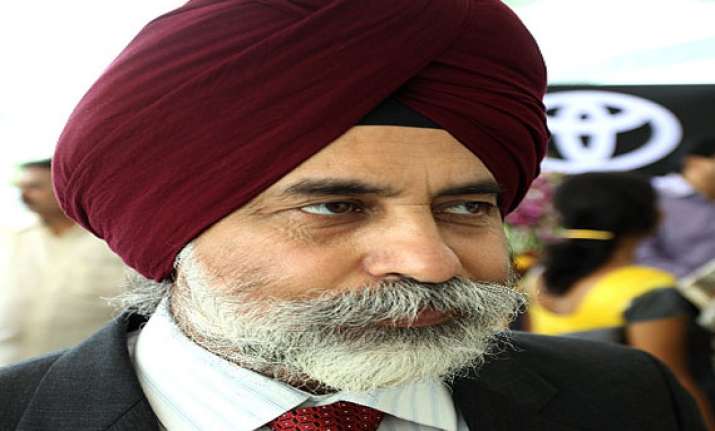 New Delhi, Jun 1: Toyota Kirloskar Motor today said it will increase the price of vehicles by up to 2 per cent within a day or two to offset the impact of rupee depreciation.
"There is a tremendous pressure on price due to the rupee depreciation. We are unable to hold on to the existing prices of our vehicles and there will be a hike in prices within a day or two," Toyota Kirloskar Motor Deputy Managing Director (Marketing) Sandeep Singh told reporters here.
Asked by how much the price could be increased, he said: "We cannot pass on the entire impact of rupee depreciation as the market is tough at the moment. What we are looking at is a hike in the range of 1-2 per cent."
The company had earlier stated that for a fall of every rupee against dollar, it loses about Rs 90 crore on a yearly basis. In the last four months, TKM has lost an average of about Rs 15 crore every month, totalling to about Rs 60 crore.
The rupee has been on a losing against the dollar over the past few months and had touched a record low of 56.38 against the dollar.
With petrol vehicles already suffering a demand slump due to hike in prices of the fuel, Singh hinted that the petrol models could be spared from the price hike.
TKM currently sells a range of models starting from compact car Etios to luxury SUV Land Cruiser with prices ranging between Rs 4.1 lakh to Rs 99.27 lakh (ex-showroom Delhi).
Asked about the market conditions, TKM Managing Director and CEO Hiroshi Nakagawa said it has slowed down and become tough in the recent past mainly due to the petrol price hike making customers postponing buying.
"But within a couple of months, it will become normal. The fundamentals of the Indian market is very strong for the future," he said.
Nakagawa said the existing price differential between petrol and diesel "is not healthy" and the company expects the government to address the issue by "taking some good action".
Stating that globally fuel prices are market driven, he said diesel prices should be deregulated.
On whether the company is looking to produce diesel engines in India in order to meet the heightened demand for diesel cars, he said at the moment there are no such plans.
TKM is looking to sell 1.8 lakh vehicles this year as compared to 1.3 lakh units sold in 2011, Nakagawa added.
Commenting on Toyota's global announcement that by 2015 it will introduce eight models in emerging markets, Nakagawa said as of now TKM is focussing on Etios sedan and Etios Liva and declined to comment on how many new compact models would be launched in India.