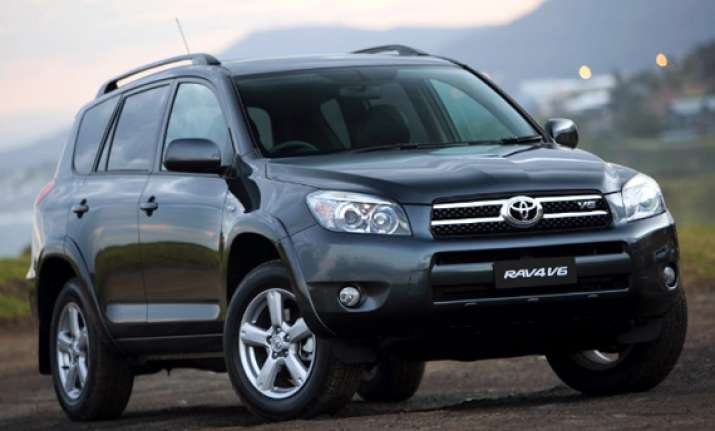 New Delhi, Dec 28: Toyota Motor Corp has agreed to spend $1.1 billion to settle sweeping U.S. class-action litigation over claims that millions of its vehicles accelerate unintentionally, as the Japanese automaker seeks to move past the biggest safety crisis in its history.
Shares of Toyota rose nearly 3 per cent in Tokyo following the news, with some investors saying the settlement removed one uncertainty for the company and looked manageable given its improving sales outlook and a weaker yen.
The proposed settlement will compensate customers for economic losses related to possible safety defects in Toyota vehicles, covering most of the litigation involving unintended acceleration, although it does not cover claims for wrongful death or injuries.
About 16 million Toyota, Lexus and Scion vehicles sold in the United States spanning the model years 1998 to 2010 are covered by the action, according to court filings made public on Wednesday. Thirty nameplates are affected, including the top-selling Toyota Camry midsize sedan and Corolla compact car.
Toyota, the No. 3 automaker in the U.S. market, admitted no fault in proposing the settlement, one of the largest of U.S. mass class-action litigations in the automotive sector.
"This was a difficult decision, especially since reliable scientific evidence and multiple independent evaluations have confirmed the safety of Toyota's electronic throttle control systems,'' Christopher Reynolds, general counsel for Toyota Motor Sales, USA, said in a statement.
"However, we concluded that turning the page on this legacy legal issue through the positive steps we are taking is in the best interests of the company, our employees, our dealers and, most of all, our customers.''
The figure eclipses other settlements in the auto industry including Bridgestone Corp's $240 million payout to Ford Motor Co in 2005 over Ford's massive Firestone tire safety recall in 2001. Ford replaced 13 million Firestone tires, installed mostly as original equipment on the company's popular Explorer SUV, in one of the biggest recalls in U.S. history.
Hagens Berman, the law firm representing Toyota owners who brought the lawsuit in 2010, issued a statement saying that the settlement was valued between $1.2 billion and $1.4 billion.
In a memo filed in court, the lawyers said the settlement was "a landmark, if not a record, settlement in automobile defect class-action litigation in the United States.''
Toyota said it would take a one-time pretax charge of $1.1 billion to cover the costs.
The company said it planned to book the charge as operating expenses in its October-December third quarter.