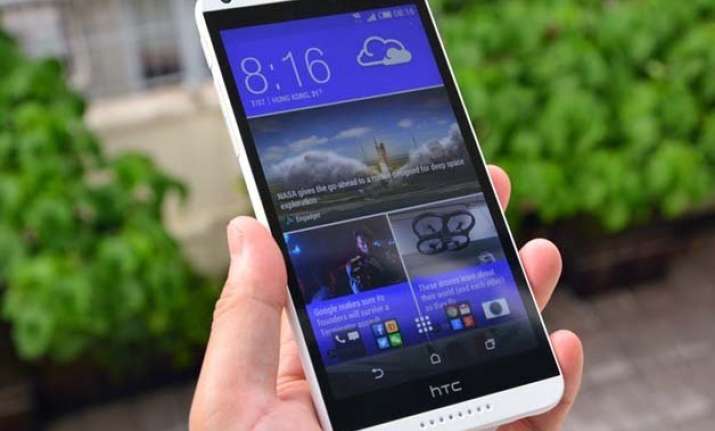 New Delhi: 2016 is going to be an interesting year in the smartphone market. All major brands have big launches to please the customers with distinctive features and technology. Experts say smartphones will again dominate a major portion of the electronics market as we get set to see new technology merging with exceptional features. We look at the top 6 smartphone that are expected to arrive in the market this year!
Apple iPhone 7
iPhone 7, Apple's flagship phone, is likely to be announced in September 2016. According to rumours, the phone will feature major changes in the design with an all-new headphone jack, waterproof body. The screen is expected to be bigger too.  The new iPhone will be faster than ever, with an A10 processor and M10 motion co-processor along with 2GB of RAM.
 
HTC One M10
HTC is expected to launch a new phone, One M10 in March 2016. The phone expected to have full Quad HD display. Key improvements in performance is also expected in the new phone. Design and performance will be high on the cards for this smartphone as HTC launches new phones before the Mobile World Congress which is held every year in March.
 
LG G5
South Korean electronics major LG is likely to launch the new G5 in August 2016. The smartphone is expected to have a 4000 mAh battery which will be removable. Another feature which is expected is wireless charging option, which will be a rival to Samsung. Better performance and battery life may give LG an edge in the existing market competition.
 
Microsoft Surface Phone
Microsoft Surface Phone is expected to arrive in July 2016, with a 5.5in Quad-HD AMOLED display, 4GB of RAM, 64 and 128GB storage options, a 64-bit Intel processor and 21 mega-pixel rear and 8 mega-pixel front cameras. Surface Pen and a USB-C port is also to be a part of this smartphone. Microsoft has been working on this phone for a while now but it is expected to launch this model this year.
 
OnePlus 3
Chinese smartphone manufacturer OnePlus is come out with a new smartphone, OnePlus 3 which will be an addition to its flagship models. Specifications that are likely to be added in the smartphone include a Qualcomm Snapdragon 820 chip which will improve performance and battery efficiency and Adreno 530 graphics. A 1080p full-HD screen will continue to feature in the smartphone. The launch date is not confirmed but rumours suggest that it may come in April 2016.
 
Samsung Galaxy S7 Edge
Samsung had launched the S6 Edge last year and this year it is expected to launch the S7 Edge. The new S7 could see Adreno 530 graphics and LP-DDR4 RAM. The phone is expected to have a 5.1 inch Quad HD SuperAMOLED panel, fingerprint scanner and heart-rate monitor which exists in the S6. Rumours also suggest that the Samsung Galaxy S7 will come with Android 6.0 Marshmallow and TouchWiz.