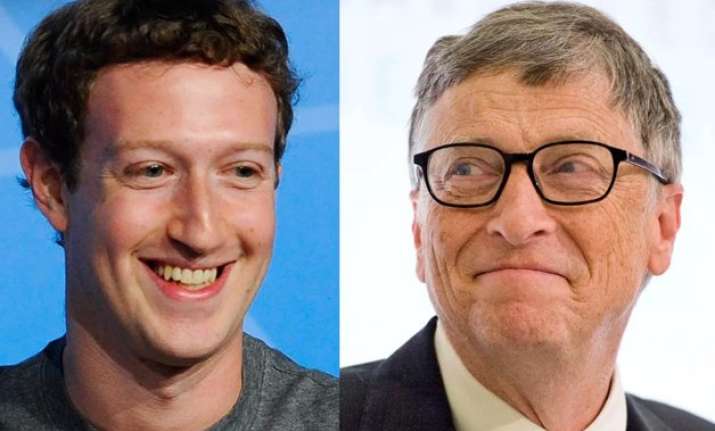 New Delhi: Forbes' 30th annual guide to the world's wealthiest has everybody talking of the billionaires who made the cut among the top 10 and those who did not. Though the list is an annual feature, the current edition makes it interesting this time around, particularly because eight of the top 10 richest individuals featured on the list are above 60 years of age.
Though the feat by the 60-plus individuals is laudable, it also raises concerns for rising young entrepreneurs, with no one other than Facebook's Mark Zuckerberg having made a place amongst the richest persons in the world.
Microsoft's co-founder Bill Gates maintained the top spot as the world's richest person, the 17th time in the last 22 years. According to Forbes' annual ranking of billionaires, he has an estimated $75 billion net worth, down from $79.2 billion last year.
Spanish clothing retailer Amancio Ortega, best known in the US for the Zara fashion chain, moved up two spots to second  place as his estimated  net worth increased $2.5 billion to $67 billion.
Facebook CEO Mark Zuckerberg is the biggest gainer in billionaires list this year, moving up 10 spots from last year. He is the world's sixth richest person, having total net worth estimated at $44.6 billion, up from $33.4 billion in the 2015 ranking.
Here is the list of top 10 richest persons in the world:
1. Bill Gates (60 Yrs) $75Billion, Microsoft, United States

2. Amancio Ortega (79 Yrs) $67Billion, Zara, Spain

3. Warren Buffett (85 Yrs) $60.8Billion, Berkshire Hathway, United States

4. Carlos Slim Helu (76 Yrs) $50Billion, Telecom, Mexico

5. Jeff Bezos (52 Yrs) $45.2Billion, Amazon.com, United States

6. Mark Zuckerberg (31 Yrs) $44.6Billion, Facebook, United States

7. Larry Ellison (71 Yrs) $43.6Billion, Oracle, United States

8. Michael Bloomberg (70 Yrs) $40Billion, Bloomberg LP, United States

9. Charles Koch (80 Yrs) $39.6Billion, diversified, United States

9. David Koch (75 Yrs) $39.6Billion, diversified, United States

10. Liliane Bettencourt (93 Yrs) $36.1Billion, L'Oreal, France