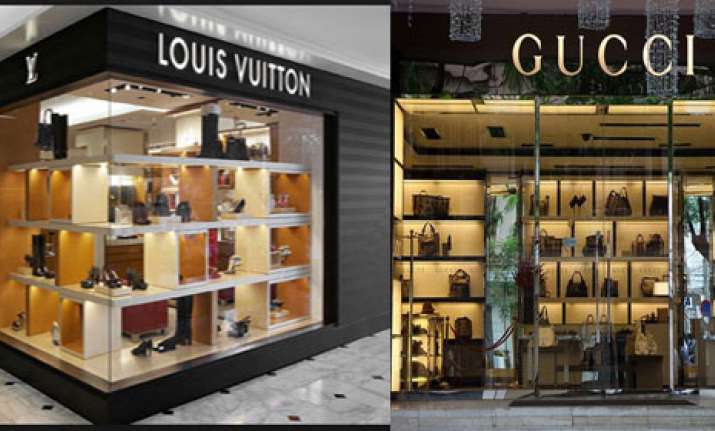 New Delhi: Luxury brands have always fascinated consumers due to their quality, status and sex appeal. Anyone who's ever picked up a Forbes or any glossy magazine has seen these brands in the pages.
According to Interbrand, a global branding consultancy, luxury retail brands are worth as much as $23 billion.
"When you buy something with really high-quality, you can genuinely feel the difference. It is in the touch, the feel of the material; it's in the smoothness, it's in its minute details...," a buyer of a luxury brand said.
At the base level, luxury brands are known to deliver superior experience at two levels – first, at a product level and second, at an experiential level. At a product level it satisfies the functional and utilitarian characteristic like craftsmanship, precision, materials, high quality, unique design, extraordinary product capabilities, technology and innovation.
And at experiential level they appeal to the emotions of the consumers. For example: Rolex stands of symbol of heroic achievement and Tiffany is a symbol of love and beauty.
Surprisingly, lost of luxury brands have a rich pedigree and extraordinary history. A consumer purchasing a Gucci or Prada product is no doubt influenced by brand's rich lineage, heritage and the years of mastery.
The 2013 BrandZ Top 100, a ranking of the most valuable global brands compiled by research firm MillwardBrown, ranked Louis Vuitton, Hermes and Gucci were the top three global luxury brands of 2013.
The survey said luxury brands had become more "accessible, collaborative and experimental''.
10. Coach
Brand Value: $3,276 mn
Handbag firm Coach owed its position at number 10 on the list to its presence in China where it added 30 stores by the end of 2012, taking its total there to 69.
The survey said it was among the firms making extensive use of social media and the Internet, "emailing over 1.2 billion messages to selected customers''.