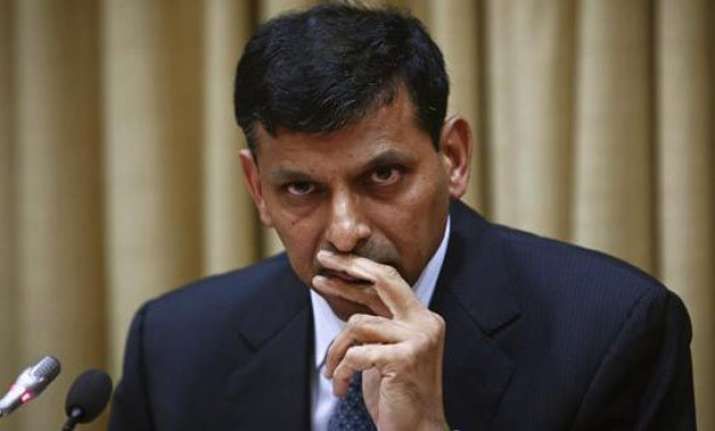 Mumbai: India's central bank Governor Raghuram Rajan today raised doubts over the new methodology adopted by India to compute GDP growth rate, calling for better computation of numbers to avoid overlaps and capture the net gains to the economy.
"There are problems with the way we count GDP which is why we need to be careful sometimes just talking about growth," Rajan told students at the RBI-promoted Indira Gandhi Institute of Development Research.
In his convocation address, citing the example of two mothers who babysit each other's kids, he said there is a rise in economic activity as each pays the other, but the net effect on the economy is questionable.
"We have to be a little careful about how we count GDP because sometimes we get growth because of people moving into different areas. It is important that when they move into newer areas, they are doing something which is adding value. We do lose some, we gain some and what is the net, let us be careful about how we count that," he said.
The academic-turned-central banker further said that there are many suggestions from various quarters on the ways to calculate GDP in a better way and we should take those seriously.
In effect for a year now, some analysts have questioned the new GDP computation methodology, pointing to the divergence in the mood between GDP data and other indicators like factory output to question the authenticity of the new series.
Also, the new GDP methodology has seen for the first time the economy growing at lower in nominal terms than in real terms at the factor-cost effective 2005. In the second quarter of the current fiscal, the real GDP clipped at 7.4 per cent, while the nominal GDP grew much lower at 6 per cent.
Rajan also spoke about the need to focus on employment creation and took a middle line to say that policies need to be geared up to face the onslaught of technological innovations.
"We have to make sure that our policies are geared up such that we will create the appropriate playing field to find new jobs. We should not create a distorted playing field where at the end of the day the wrong kinds of jobs emerge," he said.
Rajan hinted at the need for policies to incentivise jobs creation and rued that we have policies directed towards capital subsidies alone.
"We subsidise capital in so many ways; apart from direct tax benefits for investment, we also give interest subventions for loans in many situations. We may not do similar things for labour. Clearly, trying to incentivise the employment of labour and especially employment that will add skills to labour is extremely important," Rajan said.
The Governor also hailed the government's Start-up India initiative saying provisions like immunity from inspections for three years will be very helpful.
(With PTI inputs)