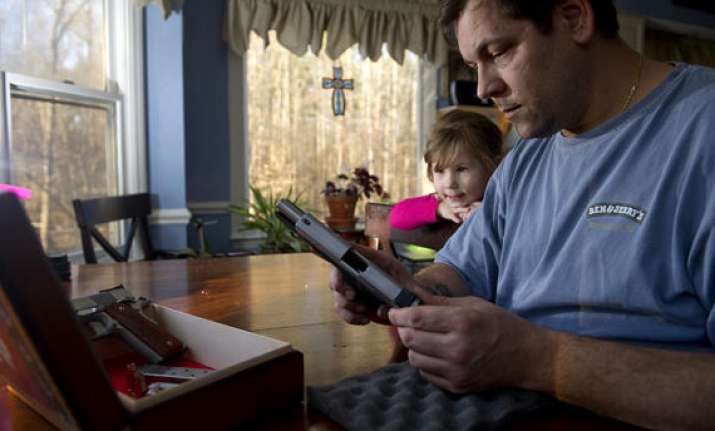 New Delhi, Dec 18: Gun control in the U.S. has been a matter of debate for years. The debate recently got fueled after the horrific shooting at a Connecticut elementary school that left 20 children and six adults dead.
It's a stunning irony that Newtown, Connecticut, is also the headquarters of one of the main components of the American gun lobby. The state has been central to the firearms industry for more than 200 years, with companies such as West Hartford's Colt Defense LLC, whose founder, Samuel Colt, invented the revolver in 1836.
As it is widely known that handguns and assault weapons are ubiquitous and near freely accessible to the American masses. The fallout from US massacre tends to follow an all-too familiar pattern - "Now is the time to debate." Prominent gun-rights advocates in US Congress are now calling for a national discussion about restrictions to curb gun violence.