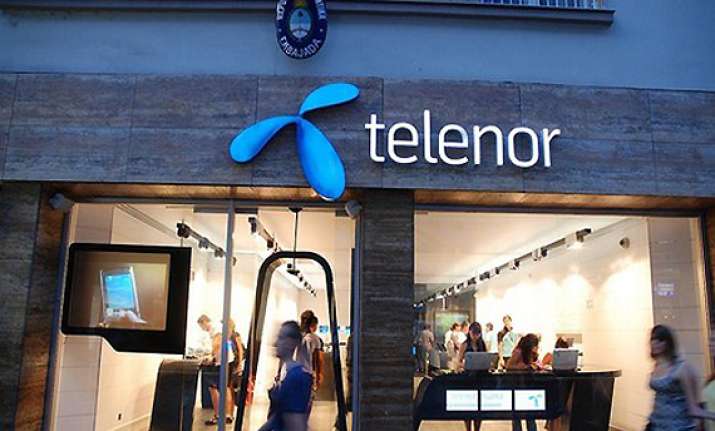 New Delhi/Oslo, Feb 3: Norwegian Telecom firm Telenor, the majority stakeholder in Uninor, has decided to write down its 4.2 billion krone (about USD 721 million) investment in the Indian joint venture following yesterday's Supreme Court order cancelling 122 2G licences.

However, the write down would have no impact on the operations of Uninor and it intends to protect its investments in India, the company added.

"According to IFRS (International Financial Reporting Standards) accounting standard, Telenor is committed to continuously assess its book value of assets and liabilities.

"Following the current developments regarding the award of 2G licences, Telenor ASA has decided to write down NOK 4.2 billion related to its investments in India," the company said in a statement.

It added, "The write down is an accounting exercise and has no impact on the running of Uninor's operations and the fact that the Uninor operations will continue. Telenor Group intends to protect its lawful investments in the country and we are looking to the government to arrive at a fair solution."

Earlier in the day, in another release, the company had said that it will take all measures to protect its lawful investments.

"Telenor Group wants to be clear that the Uninor operations are continuing. Our intention is to fight to protect our lawful investments in the country. We are looking to the Government to arrive at a fair solution. We expect that the intention remains of bringing new competition to India," its earlier statement had said.

The company entered the Indian telecom market through investment in Unitech Wireless and now holds 67.25 per cent ownership share in the company.

Uninor is one of the companies impacted by the judgement of Supreme Court.

The apex court cancelled 122 2G licences yesterday terming them illegal and asked the government to issue spectrum by way of auction after seeking sectoral regulator Trai's recommendations.

"The Norwegian Government has announced that they are monitoring the situation and will actively contribute to find solutions to secure Telenor's investments and presence in India," Telenor's earlier statement had added.

Telenor Group said it has already invested over Rs 6,100 crore in equity and over Rs 8,000 crore in corporate guarantees as a foreign investor that trusts a licence stamped by the Government of India.

According to Trai, Uninor had 36.30 million subscribers at the end of December.

The joint venture has rolled out services in most of the circles it got the spectrum for and is one of the most aggressive players among the new operators.