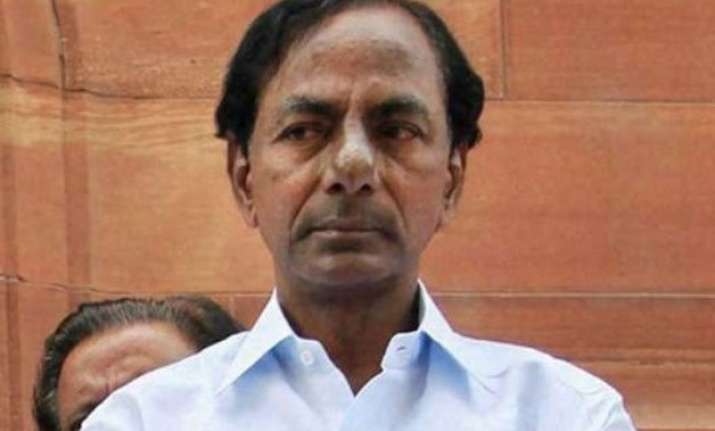 Hyderabad: Telangana Chief Minister K Chandrasekhar Rao has been invited to attend the World Economic Forum's "annual meeting of the New Champions 2015" to be held in China in September.
The invitation came from Managing Director and Member of the Managing Board Phillip Rosier of the Switzerland-based 'World Economic Forum'.
"In a letter addressed to honourable CM, the MD extended an invitation to him to the World Economic Forum's annual meeting of the New Champions 2015, which will be held in Dalian, People's Republic of China, on 9-11 September," a state government release said here yesterday.  
"In his invitation, the MD mentioned that, given the unique challenging task of administering inclusive growth in India's most newly-formed state (Telangana), the Chief Minister's views will add great value to the conversations on infrastructure development, urbanisation and innovation-led development.
The CM has also been requested to bring a business delegation of non-forum member companies to actively participate in the deliberations," it said.