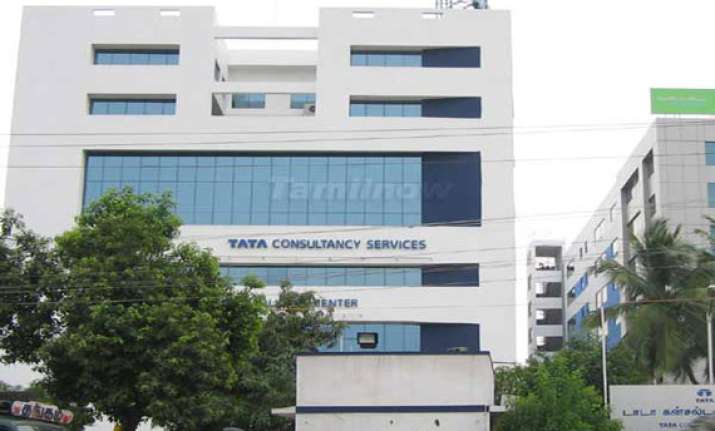 Kolkata, Dec 20: Tata Consultancy Services's Rs 1,350-crore special economic zone in West Bengal will be ready by 2014-15 creating 16,500 jobs, the first major investment by the Tata Group in the state since the Singur imbroglio.
"The IT SEZ at Rajarhat will be operational by 2014-15 and will accommodate 16,500 people," TCS CFO S Mahalingam told reporters at the construction site here.
Our growing presence in Kolkata continues to be of strategic importance for overall business growth, he added.
Spread over 40 acres of land, the Rajarhat campus will be the company's sixth IT special economic zone (SEZ). With a built-up space of 2.2 million square feet, the campus will be constructed in two phases.
The first phase of construction will be completed in the first quarter of 2014 and the second phase by the fourth quarter of the year. In first phase 7,000 seats will be ready with remaining 9,500 seats being completed in second phase.
"Once completed, the campus that is being constructed with an investment of about Rs 1,350 crore," the TCS CFO said.
Mahalingam said the company's overall headcount in West Bengal would almost double to 35,000 from 18,000 in the next two years.
Talking about the campus, TCS Executive VP and Global Head (Human Resources) Ajoy Mukherjee said: "This facility will drive the next phase of our growth in the eastern region and help us access skilled professionals and students from in and around Kolkata."
Welcoming the Tata Group investment, state industry minister Partha Chatterjee said: "We are not against anybody, we are against the principle of forced land acquisition."
Speaking on the sidelines of a CII-organised Defence Conclave here, he declined to comment on the Singur land issue which involved Tata Motors, saying the matter was sub-judice.