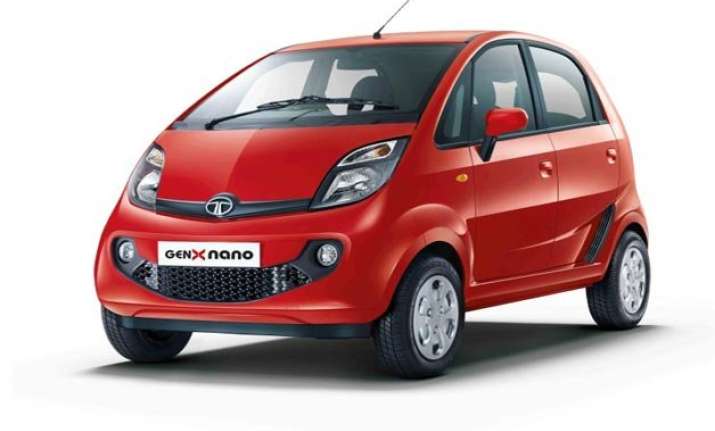 Tata Motors will today launch GenX Nano with an aim to position it as a feature-rich regular car shedding the low-cost tag attached with the brand.
The car is expected to be priced between Rs 2.25 lakh to Rs 2.99 lakh.
The GenX Nano, repositioned as a Smart City Car, will come in a record 21 different options.
It will offer all the bells and whistles including automatic transmission and Bluetooth connectivity.
Girish Wagh, senior VP, programme, planning and project management for passenger vehicle division, at Tata Motors, said that the latest launch will be a completely new hatch in the compact car segment.
"Earlier Nano was seen as a different car, not competing with entry hatches, with GenX Nano, the needle has moved up in terms of its competitive position," Wagh said.
The car also has an interesting creep function in the automatic variant, wherein the vehicle moves steadily on its own, if the foot is released of the acceleration or brake peddle.
The move is considered as a big boon and offers comfort in a bumper to bumper traffic in major cities.
There is also a Sports mode option, wherein the user gets rush of power with just a press of a button.
With the different body colour and interior options, it will have the widest choice of 21 variants for the customer to choose from.