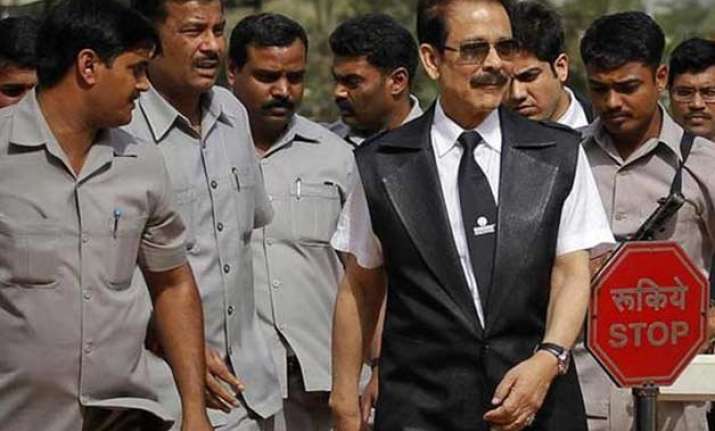 New Delhi: Supreme Court on Monday gave Sahara Group another three months to submit final proposal to raise $1.6 billion to bail out its Chief Subrato Roy, who has been in jail for a year for the non-refund of over Rs 20,000 crore to depositors.
The apex court has also allowed the conglomerate to sell parts of Aamby Valley township near Mumbai as part of its fundraising exercise.
Last week, the Supreme Court had given Sahara a final chance to raise funds against its assets in order to ensure the Subrata Roy's release.
The apex court  was inclined to appoint a 'court receiver' for alienating the assets of the Group but refrained from passing such an order after its newly-engaged senior counsel Kapil Sibal pleaded for another chance for complying with the directions.
"We are inclined to accept the submission of the senior counsel and therefore, we grant another opportunity to negotiate the proposed deal," the court had said.
"The outline of the proposed deal has to be shared within a week with the SEBI and amicus curiae," a bench headed by Justice T S Thakur had said while hinting that two to three months time can be given for working out the proposed deal.  
If the company fails to raise the cash, the court could appoint a receiver to auction its assets, which include properties such as New York's Plaza hotel and tracts of land in India. This could prove a challenge as industry analysts say a fire sale may not raise enough to free Roy and get Sahara back on its feet.
The Court has also given permission to the U.S.-based investor Mirach to file formal plea to buy Sahara overseas hotels.
Sahara has made several, failed attempts to raise the money to free Roy on bail. He has been held in jail for more than a year after regulators said Sahara failed to comply with a court order to refund billions of dollars to investors in a bond programme that was ruled illegal.
Roy built the Sahara empire starting with 2,000 rupees and a Lambretta scooter in the late 1970s. He built a profile that brought the country's prime minister, state chief ministers, actors and cricketers to attend his extravagant parties.