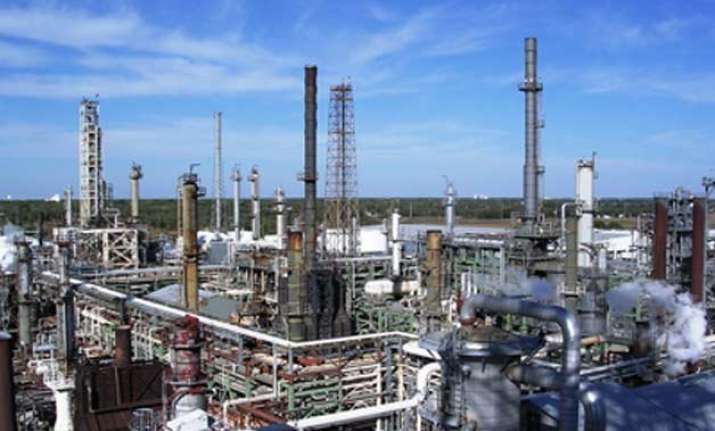 New Delhi: The fertilser industry on Wednesday hailed the cabinet approval to the supply of gas at uniform price through a pooling mechanism, but said it does not address other issues troubling the sector.
"The price pooling policy is a step in the right direction, but will not affect the farmers," Satish Chander, secretary general of the Fertiliser Association of India, told IANS.
"This move does not, however, address the other issues of the fertiliser industry, which we hope the government takes up in a time bound manner," he added.
Fertiliser plants use around 43 million standard cubic meters per day of gas for manufacture of subsidised urea. Of this, around 27 mmscmd is domestic production, while the remaining 16 mmscmd is imported liquefied natural gas (LNG).
The department of fertilisers will determine the total requirement of natural gas and draw up a plant-wise requirement list, which would then be informed to the pool operator. State-run GAIL is likely to be the pool operator, a ministry source told IANS.
An Empowered Pool Management Committee (EPMC) is to be set up comprising representatives of the petroleum ministry, the departments of fertiliser and expenditure and GAIL to approve the plant-wise gas supplies.
There are 30 urea producing plants in the country, of which 27 are gas-based, while three run on naphtha.
The industry association has urged the government to decontrol the sector and bring urea under the nutrient-based subsidy (NBS) scheme to aid balanced use of fertilisers.
"It is high time to decanalise the import of urea, while the government should act as a regulator and facilitate investment in building production capacities," Chander said.
Payments procedures have been made so cumbersome that subsidy bills are pending since December 2012 and freight bills since 2008-09, he added.
Calling the decision "a historic moment for farmers", Communications and Information Technology Minister Ravi Shankar Prasad told reporters that this "will reduce import dependence and result in saving of Rs.1,550 crore of subsidy".
"It is expected that the cost of production of urea at pooled price would be less than the price of imported urea, which will encourage the existing urea units to produce beyond their reassessed capacity," the cabinet communique said.
"The need for this intervention arose because, at present, the price of gas supplied to fertilizer units varies from plant to plant depending upon the combination of domestic gas and Regasified Liquefied Natural Gas (RLNG). Hence, there is no uniformity in input price," it added.
According to the government, the move is expected to help in reviving the Gorakhpur, Barauni and Sindri urea plants.
The new price of domestic gas effective from Wednesday at $4.66 is less than half the cost of imported LNG.