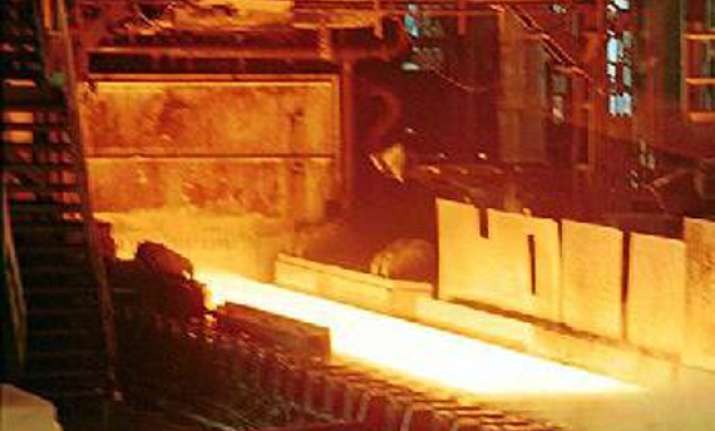 Mumbai, Aug 23 :  Domestic steel majors are expected to hike prices further in October following the likely improvement in industrial and infrastructural construction activity, according to an industry report. 
"We expect steel companies to hike prices in October-November once the industrial and infrastructure construction activity gathers pace," Centre for Monitoring Indian Economy (CMIE) said in its monthly review.

In FY12, the agency expects finished steel prices to average 7 per cent higher than in 2010-11. It also noted that steel prices have already risen nearly 15 per cent in the first quarter of the fiscal. However, it has sharply scaled down its forecast for finished steel production for the fiscal from 12 per cent to 9.5 per cent.
"Downward revision is due to the lower-than-expected growth in demand for steel in the first quarter and a shortfall of iron ore likely to be faced by the steel units in Karnataka," it said.

Earlier, Tata Steel managing director H M Nerurkar had said the domestic steel demand was likely to grow at about 9 per cent during the current fiscal. The steel giant expects steel prices to remain stable with prices going up or moving down by Rs 1,000 a tonne for some time. 

"India will remain a net importer of steel despite concerns on growth in other markets," he had said recently.  Iron ore prices are ruling high due to the ban imposed by the Supreme Court on mining in Bellary and the huge demand for the commodity from China, the report said. 
Most companies have signed coking coal contracts for the September quarter at USD 315 a tonne, which 40 percent higher than the year-ago level.

It may be recalled that on July 29, the Supreme Court had suspended iron ore mining in Karnataka's Bellary.  "If the ban continues for long, the plants located in Karnataka will have to cut down production," CMIE said.

Finished steel consumption grew a paltry 1.9 per cent during Q1. "Although production grew by 12.5 per cent in June, a 7.8 per cent growth for June 2011 quarter was below expectation," the report said. PTI