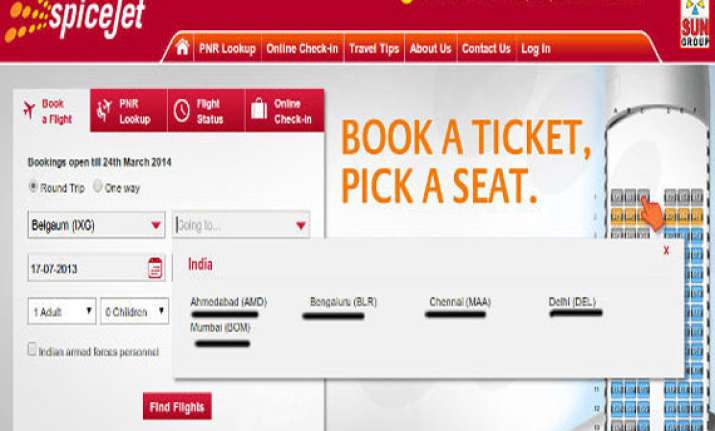 Mumbai: Spicejet has come up with the mother of all offers by slashing base price of air tickets to Re 1 from July 1, 2014 to March 28, 2015. The offer is available between April 1 and 3.
However, this irresistible offer has led to the website crashing. People have now turned to travel and booking agencies to grab the offer.
The company has also announced that the Re 1 tickets will not be have the fuel surcharge amount. The offer is mostly on new routes that the airline started this summer.
The airline has also introduced Rs 799 and Rs 1,499 fares on some routes, with bookings available till April 4.
The airline first plunged into the fare war this year on January 21 after it announced 50% discount till April 15. The second offer came in on March 11, which had tickets up for grabs at Rs 1,999.